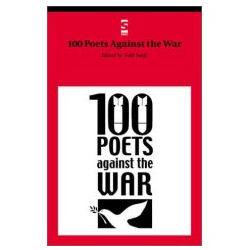 A short post at Stick Poet Super Hero led me to this story written by a woman living in the midst of the bombings in Beirut. Headlined Bombs, Rubble and Poets, it is written in prosaic, matter-of-fact language that blunts the impact of the world it presents – which makes it all the more horrifying when you realize what it is you"ve just read. Emily Dische-Becker is a German freelance journalist who has elected to stay in Beirut and chronicle what is happening there, and if her report is not poetry, it contains sentences that rival the most surreal and haunting of wartime poetry.
In the capital, shortages from the siege are felt in small ways: tranquilizers and anti-depressants are sold out at every pharmacy in town; Gauloises smokers have been forced to switch to Gitanes.
Her stark report brings to mind the writing in 100 Poets Against the War, billed "the fastest anthology ever collected" by nthposition, the online magazine. The anthology was announced on January 20th, 2003 and made its first appearance on the internet on January 27, 2003. It was designed to be printed out double-sided, chapbook style – and the pdf file is still freely available for download and printing. The publishers call it grass roots activism – proof that poets are moved and move people to action with their words. Its original publication was a guerilla action of words against war, and the publisher encouraged people to download, print and spread the anthology freely to everybody. It has since spawned two more editions – 100 Poets against the war redux and 100 Poets against the war 3.0, each of them containing powerful new poetry against war. The books have also since been formally published, and are available through Amazon.com. Any and all profits from the purchase of the book go to Amnesty International.