Today's poetry round up looks at the new Australia $10 bill and rejoices in the news that the author of Prison Poems has been released after 10 years in jail.
New Australian $10 Bill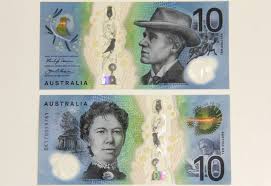 Tomorrow Australia will roll out their new $10 bill; the shape, size and colour are still the same but these new look notes boast a couple of changes. Notably better security features, benefits for the visually impaired, and most importantly brand-new artwork.
This new note pay homage to Australia's writing legacy, with Andrew Barton "Banjo" Paterson on one side of the note and Dame Mary Gilmore on the other. And they are not just represented by their portraits but also by smaller details like the image of a pen nib and excerpts of their poetry which has been reproduced in microprint.
Banjo Paterson was a writer, poet, journalist and horseman. Born in 1864, his most famous work is the Man from Snowy River. He died in 1941. There is an excerpt of the poem in the microprint of the note which helps to add to its security.
Dame Mary Gilmore, 1865 to 1962, was also a poet and a journalist. She campaigned against injustice and deprivation. She was the founder of the Fellowship of Australian Writers and during World War II she urged Australian soldiers on with a call to patriotism through the poem "No Foe Shall Gather Our Harvest". It is a part of this poem that has been reproduced alongside her portrait on the note.
Whilst both Paterson and Gilmore appeared on the old $10 bill, there have been significant changes to the artwork on the new note, both are pictured with images that represent either their poetry or their lives.
Author of Prison Poems Released from Jail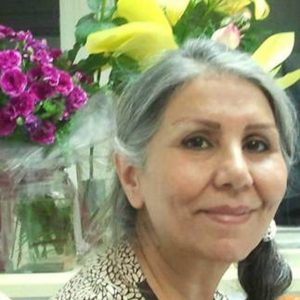 In March 2008, Mahvash Sabet was arrested. A member of the former leadership group of the Baha'is in Iran who are also known as the Yaran, she was part of a group of seven who were imprisoned on false charge. During the first few weeks of her time in prison she was subjected to solitary confinement and appalling treatment and deprivations.
Sabet distinguished herself in prison for her compassion and the kindness she showed to her fellow prisoners, In Iran's notorious Evin prison she shared a cell with journalist Roxana Saberi who she cared for during Saberi's hunger strike.
It is during her time in prison that Sabet, who had previously worked as a teacher and school principal, found solace in poetry, and specifically in writing it. Her poems were collected and translated into English before being turned into a volume. Prison Poems was published in 2013 and received much praise for both its literary quality and the profound nature of its subject matter. Her poetry attracted such attention when it was published that it inspired an award-winning composer Lasse Thoresen to produce a musical composition, which was performed at an international festival in Oslo earlier this year.
On 19th September 2017 Mahvash Sabet was released from prison.
It is expected that the other members of the Yaran will complete their sentences in the next couple of months and will then be released.