We begin the week here on My Poetic Side with the story of the poet who is in line to be the next Archdruid of Wales. We also look at who shot Siegfried Sassoon.
Gwynedd Poet in Line to be an Archdruid of Wales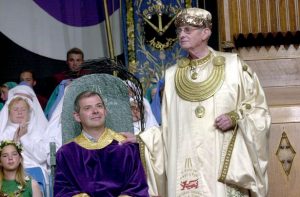 Myrddin ap Dafydd, who is originally from Llanwrst in North Wales has received a nomination to be an Archdruid of Wales – his was the only name put forward and received by the officials and an official confirmation is due to be given at the next meeting. This will take place in Cardiff in August at the National Eisteddfod.
The sixty-one year-old poet, who also runs his own company, has been in receipt of the National Eisteddfod Chair twice. The first time was at Cwm Rhyni which was 1990, and then he was given it again in 2002 at St David's. Over the years he has also been an adjudicator in the Eisteddfod many times.
His company, which came to being in 1980, is perhaps one of the busiest and leading publishers in Wales. In 2000 Mr ap Dafydd also took the post of  1stt Children's Laureate for Wales, he has also written and released books on Welsh folklore and history. He is hoping that in taking up the position he will be able to bring the same energy, commitment and creativity with him that he uses in his work and that ultimately, they will be able to reach a wider audience.
Who Shot Siegfried Sassoon?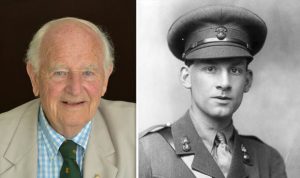 On 13thJuly 1918, near Arras France, the poet, pacifist and war hero by the name of  Siegfried Sassoon took a shot to the head by one of his fellow soldiers. It has long been thought that this was simply an unfortunate incident, however as we approach the 100 years anniversary of the shooting Britain's most highly decorated serviceman, John Holland has published some interesting research.
This research in fact reveals that Sassoon was in fact shot in an attempted murder.
Almost 60 years ago Hollands was at a Christmas party in Wales when he was introduced to a mute veteran. When he asked about the mane he was told


This was the start of an investigation that was to take him 30 years.
He didn't immediately begin to investigate what he had been told, work got in the way but 30 years later with the conversation still playing in his mind he began reading everything he could about the poet. What he found was that there were huge gaps within the story of Sassoon.
Sassoon sent his soldier's declaration declaring he was finished with war to his batman Davey Jones suggesting it would be a good idea to pin it to the company barracks noticeboard – an act considered to be mutiny by Army chiefs.
Sassoon was sent to hospital to recuperate until he changed his mind and Jones who as still in France copied a number of Sassoon's anti-war poems out in his own hand. These were found by the authorities and Jones was court-martialled and executed. His twin brother swore revenge on the poet, and it is he who pulled the trigger and shot Sassoon. Had it not been for the actions of a fellow soldier, who threw something at Jones to make him lose his aim he would almost certainly have killed Sassoon.
The full story can be found in



by John Hollands.