Today's news round-up brings the sad news that Jansug Charkviani, the famous Georgian poet has passed away at the age of 86.
Jansug Charkviani – Poet, Editor and Former Politician RIP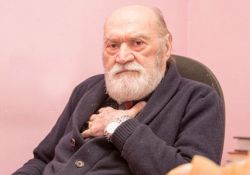 The famous Georgian poet, Jansug Charkviani, passed away on Sunday 5th November at the age of 86. The poet had been ill for some time, in July he was hospitalized with a stroke, although his health had stabilised he had not been well for the last couple of months; several news reports suggest that he had been in a coma for several days before passing away.
Charkviani was born on 30th September 1931 in the Georgian capital Tbilisi. He went on to study at Tbilisi State University, graduating in 1953. In 1947, whilst still at university he had his first poetry published. But it wasn't until 1959 that his first collection of poetry was published in a book titled "Silence of one night."
From 1960 to the mid 1990's Charkviani worked as the editor in chief of several literary magazines, he was the director of "Soviet Georgia", the publishing house and also spent some time as the president of the "Tbiliseli" society.
He received a number of awards for his works. In 1984, he was awarded the Shota Rustaveli Prize; the highest prize awarded in Georgia in the fields of art and literature. He was also the recipient of Georgia's Order of Honour and the title of Honorary Citizen of Tbilisi in 1996. His poetry is seen by many as having made a valuable contribution to Georgian literature.
One of his most famous works is perhaps the poem "Hymn to Freedom" Published in 1989 this was later put to music and the composition of both music and verse became a symbol of the new Georgia that emerged following the collapse of the former Soviet Union.
Here we reproduce a translation of a part of Hymn to Freedom: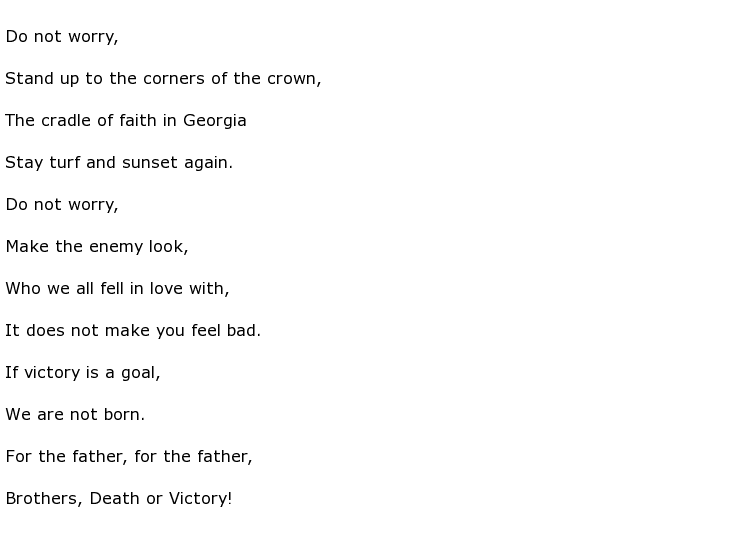 In addition to his work as a poet and editor Charkviani also served 8 years as a member of the Georgian Parliament, where from 1995 to 2003 he was the deputy of the parliament.
Jansug Charkviani will be buried on November 8th at the Mtatsminda Pantheon of Writers and Public figures. The Pantheon is the final resting place of some of the most prominent artists, writers, scholars and national heroes of Georgia; including the writer Alexander Griboyedov, and the poets Galaktion Tabidze and Akaki Tsereteli. A public funeral will be held in the Holy Trinity Cathedral the following day in accordance with Georgian tradition.