Our midweek poetry round up brings you this year's shortlist for the Moth Poetry Prize, a poetry adaptation for radio 4 and the fifth annual "Pay with a Poem" event.
Moth Poetry Prize Shortlist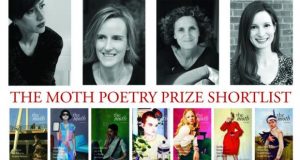 This year's shortlist for the €10,000 Moth Poetry Prize has just been released and it makes interesting reading. The Moth Poetry Prize is awarded for a single unpublished poem and is one of the most sought-after prizes in the world of poetry. It is run by the publishers of The Moth; an Ireland based international art and literature magazine and carries a €10,000 prize for the overall winner.
The shortlist this year is comprised of all female poets; one each from Ireland and Canada and two from the US. Each year the prize is judged anonymously by one single poet, this year the judge was Daljit Nagra. Nagra was the first poet to ever win the Forward Poetry Prize.
The shortlisted poets will have to wait until 26th April to see who the overall winner is, when there will be a special award ceremony that will be held in Dublin at Poetry Ireland. The ceremony will form part of the Poetry Day Ireland celebrations.
Paradise Lost Adapted for Radio 4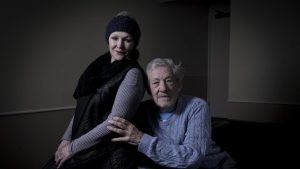 One date that poetry lovers might like to add to their diary is the weekend of 24th March. Radio 4 will be airing an adaptation of Paradise Lost by John Milton.
Published for the first time in 1667, Paradise lost has been adapted for the radio by Michael Symmons Roberts, the award-winning British poet.
The part of John Milton will be played by Sir Ian McKellen. The actor who is well known for his part as Gandalf in the Lord of The Rings films, as well as his numerous film and stage appearances over the years, said that he was very excited to be a part of the adaptation of what is a great poem.

He hopes that listening to the poem will help many people see what a truly great work it is.
Poetry for Coffee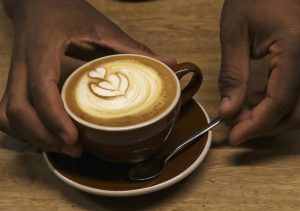 If you love a good cup of coffee and you have a way with poetry, then you could exchange a poem for a cup of coffee on 21st March. This year for world poetry day Julius Meinl, the Viennese coffee roasters are encouraging their customers to pay for their coffee with a poem. This is a promotion they also ran on World Coffee Day back in October as well.
Unfortunately, the offer is only available in London, but 17 different coffee shops will be taking part. Known as "Pay with a Poem" this annual event is in its fifth year and this year singer-songwriter JP Cooper has teamed up with Julius Meinl to create a song celebrating poets.