It is almost the end of another week here at My Poetic Side and today we bring you an interesting article about the Nobel prize for Literature and its rules on nominations. We also bring you the story of a Belarusian poet who has been jailed.
Posthumous Nobel Prize Awards – Campaign Launched to Lift Ban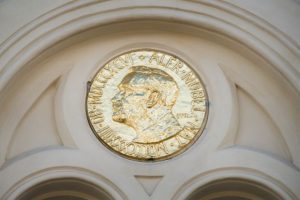 Daphne Williams-Fox, the granddaughter of the late Pulitzer Prize winning poet William Carlos Williams is hoping to persuade the Nobel Foundation to change their rules that currently prevent Nobel Prizes from being awarded posthumously, if this happens it could open up doors for other disciplines within the prize system.
This declaration comes just a few weeks after Kazuo Ishiguro was awarded the 2017 Nobel Prize for Literature with "Remains of the Day"
In their current format, the prize rules allow for the prize to be given to someone who is deceased as long as they were nominated by the Nobel committee in the year before they passed away. This allowed Ralph Steinman the Canadian Immunologist to share the 2011 prize for medicine just a few days after his death. William Carlos Williams passed away in 1963 so this rule would not apply to him.
If the committee were to allow this change it could have a huge impact on future Nobel prizes and open them up to the potential to honour candidates in all disciplines who have been overlooked in this way. Prominent people in their fields like Rosalind Franklin the scientist who discovered the structure of DNA the Austrian physicist Marietta Blau and Mahatma Gandhi the Indian leader who was ineligible for the peace prize following his assassination in 1948.
Williams-Fox says that her grandfather's work is still very much alive in people's hearts, there is a huge body of his work spanning over six decades, as well as a number of items still to be published which she feels should have an influence on a rule change.
This isn't the first time that the literary prize has been under criticism, in the past they have honoured obscure Scandinavian writers and minor Mediterranean poets whilst overlooking some of the huge names of literature like Leo Tolstoy and Franz Kafka. Kafka was of course ineligible as his work was published posthumously.
Of course, there is huge opposition to Williams-Fox's proposals with many prominent figures arguing that the rules should remain as they have always been.
Belarusian Poet Jailed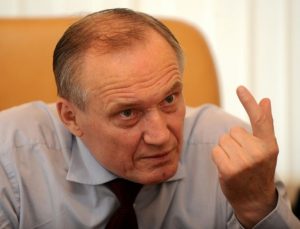 Vladimir Nekliayev, a Belarusian poet and opposition politician was sentenced yesterday to 10 days incarcement for his part in urging protestors to stand together in protest again current Belarusian President, Alexander Lukashenko's rule.
The incident in question occurred on 16th October when Nekliayev appeared on Belsat, and said,



The supporters held a peaceful protest on 21st October in Minsk; no protestors were detained.
The Belarusian PEN, who were once chaired by Nekliayev have said the arrest is unfounded and have declared their intention to call on international organisations to call for his release.