Today our poetry news round up takes a look at the discovery of some previously unknown writings by the American poet Walt Whitman.
New Walt Whitman Writings Discovered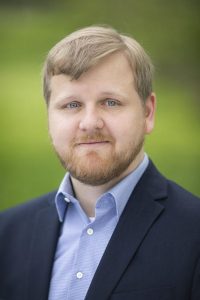 A professor and assistant from the English Department at Marshall University and his colleague from a University in Idaho are being lauded following an exciting discovery of text written by Walt Whitman, the American poet.
An announcement of the discovery was made in



an open access journal that can be found online.
These never before texts which contain over 40,000 are the most important discovery of work by the poet to have been found in recent years. They include letters penned to an editor which were written by Whitman to the Orleans paper,  the Daily Crescent. They were not published under Whitman's real name but with the pen name "Manhattan" – Whitman spent a large proportion of his life in and near to New York and grew up in Long Island.
This is a project that Dr Stefan Schöberlein and Dr Zachary Tobin have worked on since late summer 2019. The project just started out as a hunch but in the end, they have managed to attribute approximately 50 previously undiscovered texts to the poet in what has been a rather lengthy process.
Because there wasn't any mention of this work in relation to Whitman in any of the records that survive regarding the poet, the two Dr's had to carry out quite a bit of detective work. Eventually, they discovered conclusive evidence of a biographical nature but also overlaps between these new works in terms of style and those that are known to have been written by Whitman.
The discovery includes a number of comedic sketches that look at Whitman's New Orleans experiences. These were published seven years before "Leaves of Grass" the poet's ground-breaking work. These works indicate that Whitman completed work for the Crescent not only whilst he was in the area, as had previously been thought but also whilst he lived elsewhere – he stayed connected via the mail for a number of months. These texts give an insight into a period of the poet's life, which was less known by scholars, and offer an insight into his political beliefs, his attitude to racial issues and his interest in Europe's situation.
Whitman, who the Poetry Foundation described as a successor to the likes of Virgil, Homer, Shakespeare and Dante, is a key person historically when it comes to developments in American Literature.
Schöberlein is not only the new director of Marshall's digital humanities department but also a contributing editor to Walt Whitman's Archive. The professor is due to publish a collection of the writings Whitman made in New Orleans shortly and this will now include some of the recently discovered works. The collection will be published under the title



It is hoped that the collection will be ready for sale in spring 2022.