In today's poetry news round up, we take a look at how Bruce Dickinson honoured William Blake. But first, we take a look at how one famous actress has turned poet…
A beautiful love letter to Ireland from Sarah Jessica Parker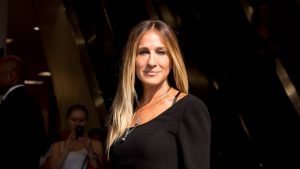 You probably know Sarah Jessica Parker for her famous role in Sex and the City. However, she has been showing off her writing talent! Instagram has become a platform for many people to showcase their skills today, and we have seen the emergence of plenty of Insta-poets. But who knew that Sarah Jessica Parker was going to be the next literary star online?
The New York-based actress was visiting her Irish home-away-from-home. Her, her husband, and her children have a cottage in Kilcar in southwest Donegal. In fact, they are often spotted in the area, enjoying fish and chips at Baskin's in Dunkineely. After her most recent visit, she took to Instagram to write a touching poem about the countryside in Northern Ireland. She wrote the following:

William Blake honoured by Bruce Dickinson at gravestone unveiling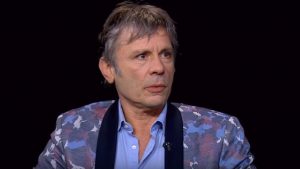 On the 191st anniversary of William Blake's death, there was a gravestone unveiling that took place. The ceremony was at Bunhill Fields in London. Hundreds of devoted fans turned up to the area where Blake was originally buried in 1827 in an unmarked grave. It was not until 2006 that the exact site of William Blake's final resting place was rediscovered. A new headstone was placed on Blake's gravesite during the ceremony, and the Blake Society paid it for. Officials of the society, which honours the life of William Blake, raised more than £30,000 for it.
Bruce Dickinson, the star of Iron Maiden, paid tribute to the poet. He spoke at the ceremony, where he called Blake one of the greatest English Poets. He also said the following: