Our final poetry round-up of the week looks at an recent haiku discovery, the death of Boston's first poet laureate and the launch of a new award by the Dorothea Mackellar Memorial Society.
Unpublished Haiku by Renowned Poet Discovered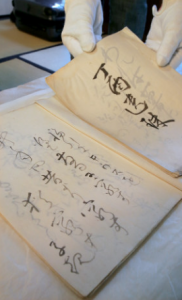 A rather exciting discovery has been made in Japan. The notebooks of the Haiku master Masaoka Shiki, who lived from 1867 to 1902, have been found to contain an unpublished poem. The discovery was made by the Shikian Preservation Society who are responsible for preserving the poet's former home
The poem was found in one of two notebooks, "Teiyuishu" and "Fukubiki", that the poet and his pupils used for writing Haikus. During the New Years celebrations of 1897 Shiki was visited by a number of his pupils, he had been ill and in bed for some considerable time. It is believed that the new haiku was written during this time. Roughly translated it reads: "New Year comes, and I become poorer than before."
This haiku is written in Fukubiki, where the poet also made a play on words with another hiku "I won kyusu (a teapot) in a raffle, and kyusu (I'm at a loss) how to begin a poem."
In addition to the haiku, a letter which was written from the poet to Kazuo Kojima, a politician and fellow co-worker at the newspaper company where Shiki was employed has been discovered, the letter is dated May 1902.
The two notebooks, together with the letter will be put on display during the month of September for the first time and will be available to view at Shikian.
First Poet Laureate of Boston Dies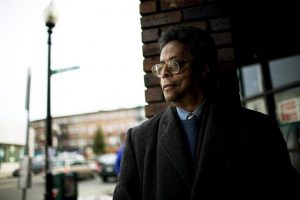 Sam Cornish, who served a seven-year tenure as the first poet Laureate of Boston has passed away at the age of 82 from complications caused by a stroke.
Born in 1935, Cornish was poet laureate from 2008 to 2015, during which time he spent a significant amount of time visiting both school children and senior centre in an attempt to encourage all he met to embrace poetry, whether this was written by lesser know poets are the well-known names such as T.S Eliot. He also published many books and taught at Emerson College.
He was most prolific with his own writing towards the end of his life and his poetry which was very accessible to both children and adults was based on his observations of life around him.
Sam Cornish is survived by his second wore Florella Orowan who he married in 1976.
New Award Launched by Dorothea Mackellar Memorial Society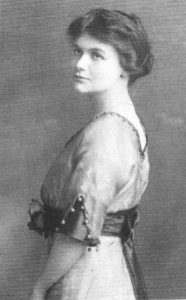 The David Maher Award for Small Schools is to be introduced by the Dorothea Mackellar Memorial So
ciety. The Award is being launched for 2018.
A prize of $250 for the inaugural award is being created for those schools that are located in the area which have two or less teachers and no more than 30 pupils. It is open to all pupils in kindergarten all the way up to year 6.
The prize has ben sponsored by David Maher who is a former regional director in the education sector. He was himself a pupil at one of these smaller school and understands the challenges both pupils and teachers face.
This year marks the 34th year of the Dorothea Mackellar Poetry Award, the winners will be announced on 31st August.