Today on My Poetic Side we have several different articles for you. We take a brief look at this year's Ruth Lily and Dorothy Sargent Rosenberg Poetry Fellowships, we have a poetry book inspired by an unsolved murder mystery and the events planned on the fifth anniversary of the death of Seamus Heaney.
Five Fellowships for Young Poets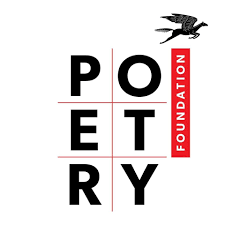 Earlier this week the Poetry Foundation in conjunction with Poetry magazine announced the winners of this year's Ruth Lily and Dorothy Sargent Rosenberg Poetry Fellowships.
Five young poets were named, each one will each receive a fellowship worth in excess of $25,000.
The fellowships have been running for a number of years now, they began in 1989. The prize is awarded to individuals who are aged between 21 and 31 and is given to allow for them to have time in which they can write and study poetry. In addition to the fellowship each of the five winners will have some of their work published in Poetry magazines December edition.
Poetry Book Explores Murder Mystery
Nellie Cole, a poet from the Black Country has chosen to explore the legendary murder mystery "Who Put Bella in the Wych Elm" in her new book.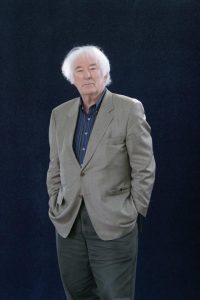 Cole, who is just 22, grew up not far from the Halesowen-Hagley border and has used the mystery which took place in 1943 as the inspiration for her book. The legend speaks of the discovery of a woman's body inside a tree, investigations took place, but the police were unable to identify her or solve the mystery of her murder – the case is still unsolved to this day.
Cole's book "Bella" takes the reader on a fascinating journey. Each one of the poems takes a look at a different aspect of the case, from records, reports, maps and all kinds of other evidence. This is a fantastic journey of explorations that takes a look at an event that has enthralled the author for many years. Who knows this may even result in a renewed interest in the case and some answers to some of those unanswered parts of the mystery.
Fifth Anniversary of the Death of Seamus Heaney
Today marks the fifth anniversary of the poet Seamus Heaney, the Nobel Prize-winning playwright and poet who sadly passed away in 2013 following a short illness.
The National Library of Ireland will be conducting two guided tours of the library with special attention to those items which showcase the life, work and legacy of one of Ireland most famous poets. The library has a comprehensive archive of Heaney's work which includes manuscripts, letters and a number of unpublished works.
There is also the opportunity to see the exhibition "Seamus Heaney: Listen Now Again" which reopened back in July.
Perhaps one of the best-known contemporary writers ever to emerge from Ireland, Heaney sold more books in Britain during his lifetime than any other living poet of any generation.