We begin the week with a look at the possibility of a National Poetry Library in Wales, the death of Rajvinder Singh, the German poet laureate and the plans for a virtual Burns Night.
Campaign Underway to Establish National Poetry Library of Wales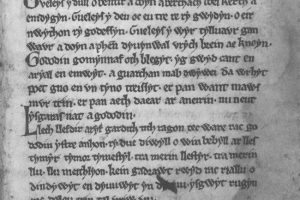 Campaigning is underway with the hope of eventually establishing a National Poetry Library of Wales. There are currently two national poetry libraries in England and one in Scotland. However, there are none in Wales.
Those who are campaigning for such a library to be established have argued that this could provide a vital archive for some of the oldest poetry in Wales. It would also provide a place of study, pilgrimage, and growth for current Welsh poets. They believe that a National Poetry Library would be the perfect place for a range of events, celebrations and also as a place for the development of poetry publishing. It would also become a forever home for what they described as their oldest tradition: poetry.
There is a National Library which was established in 1907 and is located in Aberystwyth. However, it is being argued that this is a library for all types of literary writing and that the development of poetry does not truly fall into its remit, offering only limited opportunities for poetry to progress and also grow in Wales.
There is a live petition on the Senedd website which has been put together to gauge public interest for the establishment of a National Poetry Library of Wales.
Rajvinder Singh, Punjab-born German Poet Laureate Dies
The Punjab – born German poet laureate and writer, Rajvinder Singh has died at a hospital in Berlin following a short illness. He was 66.
Rajvinder has been based in Berlin since he moved there in January 1981. He has been involved in a number of different poetry projects since then. However, his most recent project was to make it so that the literature of modern Indian languages could be more accessible to the wider world as a result of translation. Shortly before his death he was translating "Parsa" a Punjabi novel by Gurdial Singh, an Award-winning novelist into German. In order to be able to understand some of the dialects and cultures that he was working with Rajvinder had made a series of journeys to the places depicted in the novels.
Rajvinder Singh is survived by his wife and daughter.
2022 Burns Big Night In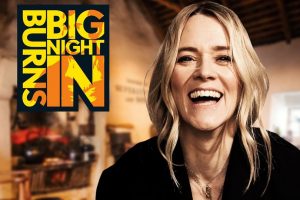 Burns Night, the annual event that takes place all over the world to celebrate the poet Robert Burns isn't until 22ndJanuary so you might be forgiven for thinking it's a little early to start planning for 2022.
However, the surge of the Omicron variant of the coronavirus is already hitting hard and the decision has been made that this year the Burns Big Night will return, and it will be streamed live from Robert Burns Cottage.
The event will be hosted by The National Trust for Scotland with Edith Bowman presenting. Last year"s virtual event was a huge success making the decision to host this years event in the same way. There will be a number of recording created by members of the public this year, and members of the public are being invited to take part by recording a recitation of "To A Mouse," some of these will then be edited together for the evening.