Today in our poetry news round-up, we take a look at the archive of Thomas Hardy items that the Dorset Trust is hoping to purchase. We also have a short article about a property linked to a poet that is up for sale.
Campaign to Return Thomas Hardy Archives to Dorset Underway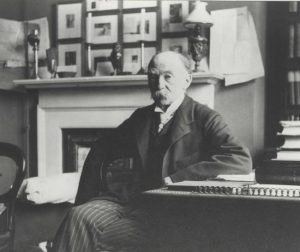 A bid is underway to bring a collection of prized archives relating to the writer and poet Thomas Hardy to Dorset in order for them to be read by members of the public. The collection is currently privately owned.
The DAT (Dorset Archives Trust) is hoping that they will be able to pull together the remaining £5000 of the £50,000 that is needed in order to make the purchase which includes documents and manuscripts that belonged to Hardy.
It is widely believed that the documents in question form one of the most important Hardy archives that have been put up for sale in a number of years. They have been owned by a private dealer in London.
If the campaign is successful, the archives will be returned to public ownership by Dorset's History Centre and will be put on public display. The collection comprises 46 different elements, which includes a typescript of a speech that Hardy delivered in 1925 at when Dorchester Grammar School was opened.
There are also some letters from the poet, one of which clearly shows the interest that that writer had in the welfare of animals and a poem about soldiers during the Boer War embarking from the ships. Also included are some books which were a part of Hardy's own library which was located near Dorchester at Max Gate.
A copy of Horace which belonged to Hardy when he was a boy and contained his own annotations together with his personal copy of Dorsetshire Photographically Illustrated by Pouncy was also in the archives
The Dorset Archives Trust are delighted to have been given a chance to buy the collection and they are hoping in particular that they will find some new insights into the life ad thoughts of Hardy.
Whilst the collection is up for £50,000 the Trust have received two good-sized grants from Friends of the National Libraries and Arts Council England and V&A Purchase Fund. They now only need to find £5000 in order to complete the purchase.
At some point in the new year, the Trust is hoping to begin the task of fully cataloguing their archive of Hardy items in order to make them available online.
Poet's House Goes on the Market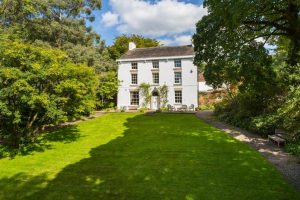 In the heart of Rivington Village is Fisher House, a beautiful Georgian family house. For the first time in almost 50 years the stunning property, which had been owned by just 2 families in the last 90 years, will be going up for sale with a guide price of £1,000,000.
The house was once the home of Phoebe Hesketh, the famous Lancashire poet.
Dating back to 1763, the house was built by John Fisher, a young vicar. It is a Grade II listed property which retains period features and much of its original character.
Hesketh lived in the area with her husband for most of her life. She penned 16 poetry books and whilst she was not very well known, Siegfried Sassoon and a number of other well-known poets championed her work.