We begin the week with a look at an article about the poet Robert Burns, and the death of the Russian poet Anatoly Naiman.
Letters Reveal Robert Burns Advised not to Write in Scots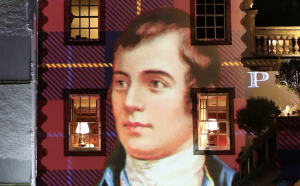 A selection of letters that are part of a project being carried out by the University of Glasgow indicate that the poet Robert Burns was advised not to use the Scots language in his writing for fear that it may alienate readers in London.
Many of his lyrics are now famous all over the globe, including Auld Lang Syne, which is a part of New Year's celebrations everywhere. In fact as a poet Burns did more to export the Scots language all over the globe, and it is even believed that one of the lines from his poem "To a Mouse" was an inspiration to John Steinbeck when he wrote "Of Mice and Men."
Fortunately, Burns ignored the advice of Dr John Moore, a travel author and physician who advised him not to write in Scots as it would significantly reduce his audience. The letter from Moore forms part of a collection of 800 letters written by the poet and a further 300-400 letters that were written to him that are currently being studied by academics from the University of Glasgow. The letters from Moore, as well as those from a Mrs Frances Dunlop are of particular interest as the collection contains both sides of the correspondence. Mrs Dunlop advised Burns to avoid politics in his work, something else he also ignored.

Some of this correspondence will be published shortly as part of a new book; The Collected Works of Robert Burns. One of the letters in the collection, which is known as Burn's autobiographical letter, gives a detailed account of his life from childhood to 1787. The letter was sent to Moore who responded by asking Burns to divide his letters in future if they should be that heavy as he had been obliged to pay a surcharge on the postage!
Anatoly Naiman, Russian Translator and Poet Dies Aged 85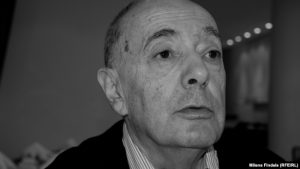 One of the most prominent Russian poets, Anatoly Naiman has died at the age of 85. His work was only permitted for publication following reforms that were put in place by Mikhail Gorbachev.
Naiman had been ill in hospital following a stroke last week and his daughter confirmed that he had passed away overnight.
He was born in St. Petersburg, now Leningrad. For much of his lifetime the publication of his poetry was only permitted in samizdat, an underground activity that took place across much of the Eastern Bloc for the duration of the Cold War. Samizdat saw dissident reproducing those publications that had been censored and passing them between like minded people who supported the same cause.
He was also a translator of French medieval poetry, and his work was published through official channels. He was also responsible for translating the works of Giacomo Leopardi with one the other influential Russian poets of the time, Anna Akhmatova.
On a personal level he was a friend of Joseph Brodsky, the late Nobel laureate. Brodsky was expelled from the USSR in 1972 because his poetry did not comply with the Soviet ideology of the time.