Today we look at the Guinness World Record poet who has died aged 63 and a documentary on Robert Burns.
Rehan Azmi – Guinness World Record Holding Poet Passes Away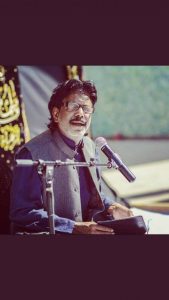 Twitter and the world are mourning the sad passing of Dr Rehan Azmi who has died at the age of 63. The poet, who lived in Karachi was reported to have been hospitalised recently and in ill health. However, no details regarding his cause of death have been released. #RehanAzmi is currently trending at number one on Twitter in his home country.
A poet, songwriter and well-known author, Dr Regan Aszmi was a writer whose work included Naats, Manqabat and Nohas. In 1997 he was awarded the title of Guinness World Record Holder when he became the 7th speediest person to write poetry.
His name was well known amongst not only the Shia community but also in Urdu-speaking groups throughout Pakistan. He is a great religious poet and has written many famous poems including Manzar Ba Manzar and Khuwaab Se Tabeer Tak.
Azmi was born on 7th July 1958 and began written poetry in 1974. During his lifetime he wrote over 4000 songs. His love for songwriting was replaced by an interest in poetry and he became a poet of mourning literature later in life.
A Different View of the Scottish Bard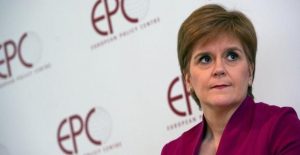 In an interview about Robert Burns, Nicola Sturgeon, the First Minister, has suggested that had the bard been alive today his famous work "A Man's a Man for A' That" would have been called something different. She also spoke about the fact that the poet's views on women were positive at all.
Her comments, which also included saying that the poet was a genius who made her proud to be Scottish, comas there is increasing criticism of the poet's actions and attitudes, how he acted towards women.
As a part of last nights Big Burns Supper which was hosted virtually on YouTube. KT Tunstall, the singer suggested that if Burns had been around today, he would either have been boycotted or 100% cancelled.
Liz Lockhead. the presenter of the documentary which is an hour long has also been quoted as saying "His treatment of women of his own class was terrible. "She notes that the poet got a plantation overseer role in Jamaica and had even booked his ticket to sail when his literary career took off. This was at the time when he penned The Slave's Lament, and whilst this might have been something of a contradiction, it is highly likely that poverty gave him little choice in this life decision.
Lockhead, a former Scottish Makar has previously referred to Burns as a sex pest, citing his appalling treatment of Jean Armour when she was heavily pregnant – behaviour which is witnessed by a letter written in 1788.
Jeremy Paxman who also took part in the documentary certainly does no hold his punches over the poet saying that his poetry was completely unsophisticated. He did also admit however that whilst he didn't like the poetry, he admired the poet himself.