Today on My Poetic Side, we look at the award that has been made to the African Poetry Book Fund by the Poetry Foundation and the death of the poet and activist Don Mattera.
African Poetry Book Fund Awarded $343K by Poetry Foundation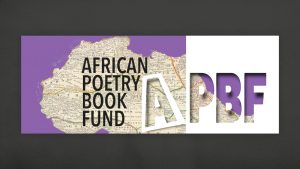 An award of $343k has been made to the African Poetry Book Fund, which will be used to help fund research and study on the subject of African poetry book distribution.
The APBF was founded by Kwame Dawes, Glenna Luschei and George W. Holmes in 2012, and it operates via an international network of additional collaborators and partnerships. Since its inception, the APBF has been the recipient of several grants from the Andrew W Mellon Foundation and also the Ford Foundation.
The key goal of the APBF is to help ensure that African poetry is advanced in the world through the promotion and publication of poetry for all. Because Africa is made up of so many states with their own rules and regulations, it can often be difficult to share published poetry from one country to another. The research will look at how book distribution takes place and what can be done to improve the state of this necessary service to literature.
The award is a three-year grant that looks likely to begin this summer. It is hoped that it will fund a research team that will be led by Dawes.
Literary Legend Don Mattera Dies Aged 87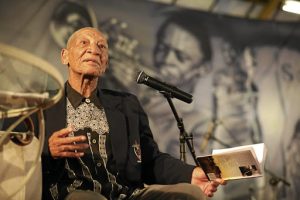 The iconic activist and poet Don Mattera has died at his Soweto home at the age of 87. Mattera, who passed away on 18th July, was buried the same night in accordance with Muslim rites. He had become a convert to the Muslim faith during the 1970s.
Born in Western Native Township, the poet had a rich heritage. Mattera's grandfather was Italian, and his grandmother was of Xhosan birth. He classified himself as Italian however, under the apartheid system, he was considered to be "coloured".
Many of his friends and colleagues paid tribute to the poet, who had most recently been fighting for the rights of children. He will be remembered as the "epitome of African storytelling".
As well as spending much of his life as a political activist, he also worked as a journalist. He had an honorary doctorate from the University of Natal in Literature and had also been awarded fellowships from America and Sweden.
During his lifetime Mattera made significant contributions to the incredibly rich literary history of both Africa and, in particular, South Africa. His death came just a few days after he had been awarded a special recognition for the work that he had achieved. The recognition was made during the unveiling that took place for the Diamond Walk, a special celebration to mark 60 years of the Joburg Theatre.
In 2020 the Don Mattera Legacy Foundation was created with the idea of helping generations of young people to come through the establishment of numerous programmes for the youth of South Africa.