Today in our poetry round-up we have the winner of this year's Caterpillar Poetry Prize and the poet's cabin that is on the move.
Caterpillar Poetry Prize 2019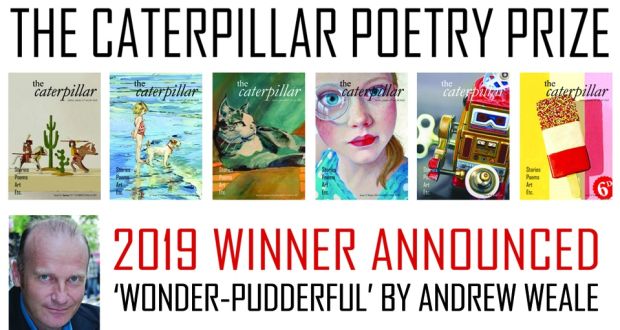 The winner of this year's Caterpillar Poetry Prize is Andrew Weale for his work "Wonder-pudderful". This is an annual poetry prize that is awarded for an unpublished poem that is written for children in the 7-11 age category. The prize is €1,000. This year the competition was judged by Brian Moses, one of Britain's favourite poets, who has sold more than one million anthologies and poetry books worldwide.
Moses said that he only had to read a few lines of Winder-pudderful before he was hooked. He loved the way the words worked together and how they reminded him of things that the French writer Montaigne has written.
Weale didn't set out to be a writer. He attended the London Academy of Music and Dramatic Art in order to follow his dreams of becoming a singer and actor. Whilst he was there, he took on a weekend job working in a bookstore, and this led to working as a copyeditor and proof-reader in the publishing industry.
He did pursue a career in singing but one night felt the need to put pen to paper and since then he has been writing verse, mainly for children. He is a previous winner of the Red House Children's Book Award in 2013. Wonder-pudderful is one of the poems from his newest collection of poems which are all about punctuation and will be published under the title Functuation! Punctuation!
The winning poem will be published in the summer issue of The Caterpillar which is published in Ireland.
The prize is now open for entries for 2020.
National Park Service Hope to Move Derelict Log Cabin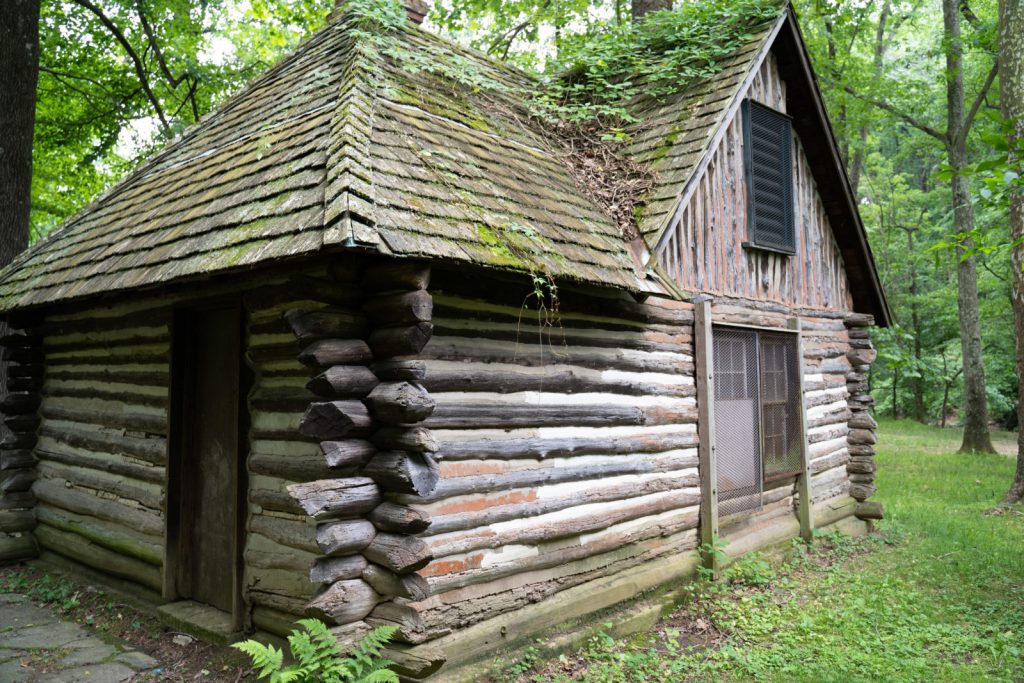 The cabin, which has been lock and left unused for some decades, is located by a car park just off Beach Drive, in Rock Creek's Park. It is named as Miller Cabin on the map but there are no signs and nothing to identify it. It was built in 1883 by "the Poet of the Sierras" Joaquin Miller.
The cabin is currently located in a somewhat precarious position in Rock Creek's floodplain, permission has been approved for it to be relocated and pending future funding there is a possibility that it might be renovated in order to open it to the public. This would not be the first time that the cabin has moved. It was originally built across the street from its current location on high ground. Miller moved Washington following the success of one of his poetry books, but had trouble finding housing that he could afford. So, he chose a spot and built himself a rustic cabin. When he moved back to California, the cabin was rented out for a few years, but when developers wanted the land it was saved and relocated. National Park Records describe the relocated cabin as "an unwanted addition to the park."  Someone high up pulled some strings, and the cabin was found a new home in the park. It was disassembled and then rebuilt.
From 1931 to the mid 1950's Miller's niece leased the cabin for art classes and to sell refreshments. It was used for poetry workshops in 1976. Since 2011 the cabin has not been in use and has fallen into a state of disrepair.