Today we bring you articles about the Caterpillar Poetry Prize, a commemorative coin in Greece that will honour a poet and the Kickstarter project to fund a poetry book.
The Caterpillar Poetry Prize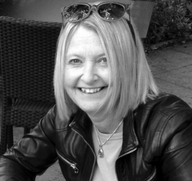 The winner of this annual prize that is given for an unpublished child's poem, that has been written by adults has been announced as Coral Rumble. The winning poem is titled "Mustafa's Jumper" and gains a prize of €1,000 for its author.
The Caterpillar is a junior art and literature magazine and the judge for this year's poetry competition was the British poet Chrissie Gittins who said


Rumble is no stranger to poetry for children she has three published collections of children's poetry. She has also contributed to both The Rhyme Rocket and Poetry Pie on the CBeebies TV channel. She was also longlisted for the Oscar's First Book Prize with



a picture book that was illustrated by her daughter
Commemorative €2 Coin for Greece
It has been announced that Greece is planning two commemorative €2 coins to be released in 2018. The coins will honour the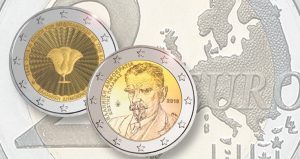 70thanniversary of the Greek annexation of the Dodecanese; a group of islands in the southeastern Aegean Sea and also the poet Kostis Palamis on the 75thanniversary of his death.
Dodecanese means "The Twelve Islands" and is the name given to a group of 15 larger islands and 93 smaller ones that for 740 years were under the rule of another country. They were formally united with Greece as a result of the 1947 Peace Treaty with Italy following World War II. The design for this coin shows the symbol of Rhodes – one of the group's main islands – waves fan out from this central rose to the edges of the central part of the coin. Around the rim of the coin is the Greek inscription "1948-2018 the union of the Dodecanese with Greece and Hellenic Republic."
The second coin portrays a portrait of the poet Kostis Palamas the Greek Poet who passed away 75 years ago. This is accompanied simply by his name the country name in Greek.
Both coins have a copper-nickel core and a ringed-bimetallic edge.
Palamas is not the first poet to be commemorated on a Greek coin, last year the poet Sappho was commemorated with a proof silver €10 coin.
Kickstarter Hoping to Publish Poetry Book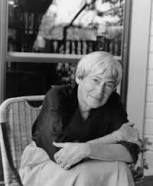 The late author Ursula K. Le Guin is best known as a Sci-Fi Writer – however, she was also a poet. In fact, she considered herself to be both and did not like being tied to a particular genre.
Her last poetry book, which was not published was left to Copper Canyon Press, a non-profit independent publisher. They are now looking to publish the book and have started a Kickstarter campaign in order to raise the necessary funds.
The fundraising is going well and they are hoping to be able to publish the book in the autumn.