Today in our poetry round-up we look at the Forward Poetry Prize Shortlist, the PEN Pinter 2021 winner and Seamus Heaney HomePlace "Open Ground".
Caleb Femi Shortlisted for Forward Poetry Prize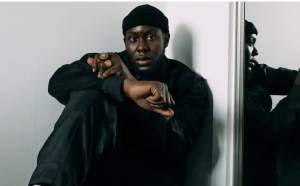 The former young people's poet laureate for London, Caleb Femi, has been shortlisted for the Felix Dennis first collection award in this year's Forward Poetry Prize. His collection "Poor" delves into life growing up as a Black man in Peckham.
In 2016 Femi, who was an English teacher, took up the position of young people's poet laureate. He was the first person to hold the position.
He is one of five poets who have been shortlisted for the £5000 prize which is awarded to a first collection of poetry. The other shortlisted poets are Alice Hillier with "Bird of Winter", "Rotten Days of Late Summer" by Ralf Webb, "Honorifics" by Cynthia Miller and Holly Pester's "Comic Timing".
There are two former winners of the prize who have been shortlisted for the best collection prize of £10,000. In 2006 Tishani Doshi was the debut prize winner and in 2019 Stephen Sexton won the same prize.
The jury is chaired this year by James Naughtie who was particularly impressed with the entries this year. The winners in each of the categories will be announced in October and will join a list of former winners including Carol Ann Duffy, Claudia Rankine and Kei Miller.
PEN Pinter Prize Winner 2021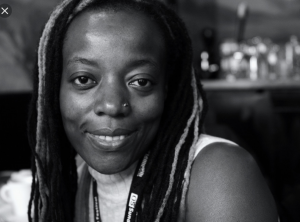 Tsitsi Dangarembga, a novelist, filmmaker, activist and novelist from Zimbabwe has been named as the winner of the 2021 PEN Pinter Prize. She was a shortlist candidate for the Booker Prize in 2020 and a winner of the 1988 Commonwealth Writers Prize.
The prize, which is named after Harold Pinter, is a special one. It was established in 2009 and defends freedom of expression as well as celebrating literature. It is an annual award presented to a writer from the UK, Ireland a Commonwealth or former Commonwealth country who represents what Harold Pinter said was an "unflinching, unswerving gaze upon the world".
Dangarembga will be presented with her award at a ceremony that will take place at the British Library. This will be held on 11th October, and she will also give a keynote speech. The award is an unusual one and at the same time, she will make an announcement regarding her co-winner of the prize. This will be the International Writer of Courage 2021 and will be someone who is selected from a shortlist made up of cases that are supported by English PEN. This writer could be a poet, an author, a playwright and from any country in the world.
New Tourist Project Celebrates Places of Importance to Seamus Heaney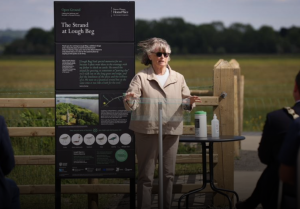 A new outdoor tourist experience has been launched by the widow of the poet Seamus Heaney. The experience looks at the landscapes of South Derry which inspired Heaney in his writing. Called Open Ground the project is the idea of Seamus Heaney HomePlace and includes 5 locations around South Derry.
The poems inspired by each location are visible at every place along with audio of the poet reading his own words. There are also some augmented reality elements as well. The project is part of an investment of £750K that has been made by the council in association with DAERA.