Today in our poetry news round up we look at the 2022 winner of the Edward MacDowell Medal, the slam poet who kicked off London's International Women's Day events and the rewritten Burns poem to help DEC's conflict work.
Edward MacDowell Medal Awarded to Sonia Sanchez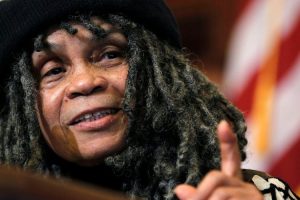 Sonia Sanchez, the activist, poet and educator, has been named as the 2022 winner of the Edward MacDowell Medal. This is a lifetime honour that was first awarded in 1960. Sanchez joins a long and illustrious list of winners that includes Robert Frost, Stephen Sondheim and Toni Morrison.
Sanchez, who is 87, said that when she was told that she had been given the award, she had tears in her eyes. The MacDowell Medal is an artistry residency that was founded in 1907 and is has a significant history of concern and caring for artists.
During the 1960s and 1970s Sanchez was a particularly prominent member of the Black Arts Movement. She is very well known for her collections of poetry including "Shake Loose My Skin" and "Homegirls and Hand grenades"
The award ceremony will be taking place on 10th July and Walter Mosley, the novelist will be the person who will be presenting the medal to Sanchez. This will be the first time that an in-person ceremony will have taken place since 2019 – the last two were cancelled due to the pandemic.
Sonia Sanchez has been an important member of the arts scene in America for many years, with a career that spanned seven decades. She gives her voice to whole communities when she writes, and she is inspired by the shared and often troubled history of the country.
International Women's Day Celebrations Kickstarted by London Slam Poet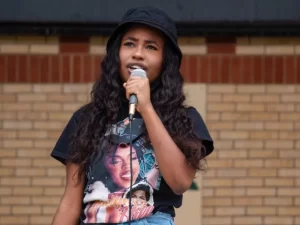 Yesterday marked International Women's Day and Fauzia Agbonhin, an award-winning London slam poet, started the celebrations with a virtual event that took place on Monday evening.
Agbonhin is a Nigerian-Canadian poet and the writer behind "I Never Truly Hated You" a poem that looks at life growing up in Western society as a person who is visibly from a minority group. The poem looks at the topics of racism, mental health, diversity and anxiety.
The Nigerian-Canadian is the author of I Never Truly Hated You, a poem about growing up in Western society as a visible minority.
Burns Poem Rewritten for International Women's Day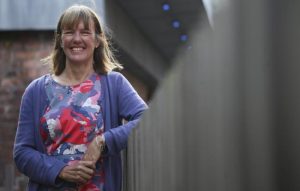 Kathleen Jamie, the Scots Makar has rewritten the words of one of Robert Burns most famous poems for International Women's Day, and also to help support the work that the Disasters Emergency Committee (DEC) is doing to help support the continuing Crisis Appeal in Afghanistan and also the Ukraine Humanitarian Appeal.
The poem "A Woman's A Woman" is her take on the famous poem "A Man's A Man". She wanted to give a voice to all of the women who have been affected by both of these crisis's and encourage others to do their bit to help with the efforts to support them through the work that DEC do.
DEC believe that women, and girls, are being affected disproportionately by the conflicts that they are facing.