Our final news round-up of the week takes a look at the finalists of this year's Griffin Poetry Prize. We also look at the grant awarded to a poetry project looking at climate change.
2020 Griffin Poetry Prize Finalists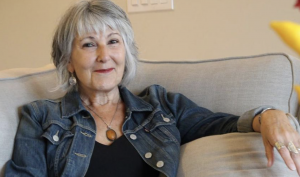 This year the Griffin Poetry Prize, like so many other top poetry prizes has had to change the way in which they will complete their judging and award their prizes. The finalists have, however, just been announced.
Each of the three Canadian finalists is in with a chance of winning the $65,000 prize which will be awarded in a virtual ceremony on Tuesday 19th May. This virtual ceremony will replace the awards ceremony that had been scheduled to take place in June.
The finalists are Chantal Gibson for "How She Read" her debut book of poetry, Doyali Islam for "Heft", and Kaie Kellough for "Magnetic Equator" his third collection of poetry.
All three of the finalists were interviewed after the announcement had been made to see what impact the current pandemic had had on them and their writing. They all feel that the pandemic will have a huge impact on the type of writing that we see emerging in the future, particularly in the next couple of years as people try to commit their thoughts and experiences to paper. There may already be lots of people turning their hand to poetry or some other form of poetry as a way of helping themselves cope with self-isolation.
Climate Change Poetry Project Wins Grant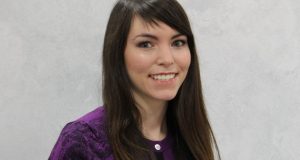 Dr Yvonne Reddick, a researcher a the University of Central Lancashire has been awarded a grant of almost £100,000 for her poetry project on climate change.
The project will be a collaboration between a group of poets and geologists who will be combining their skills.
The group will be working together to as part of a special workshop with environmental scientists and geologists, looking at a variety of artefacts including ancient fossils in order to help transport people into "deep time". There will also be workshops with Ice Age animal bones and a chance for members of the public to have a go at writing some Anthropocene poetry.
Dr Reddick has secured a grant of £92,700 for the project from the Arts and Humanities Research Council and will be working with the Magma poetry magazine. This is a two-year leadership fellowship that should allow her to create new ways to write about the issues of climate change.
Growing up in the oil-towns of Aberdeen and Kuwait City, Reddick wants to use that experience to create poetry that takes people on a journey through the very different locations and being able to interview oil geologists will help her to do this.
As part of the project, she will also be writing a new book, which will look into the poetry archives and examine the bog-poems of Seamus Heaney and the poetry of Pascale Petit as he brings his reader face to face with a tiger.