Today at My Poetic Side we take a look at recipient of this year's Franz Kafka prize, the winners of this years Stevenson fellowship and the first ever National Youth Poet Laureate of Chicago.
Recipients of This Year's Robert Louis Stevenson Fellowships Announced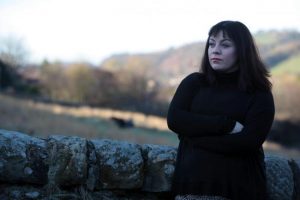 The four winners of this years Robert Louis Stevenson Fellowship have been names. The fellowship is run by the Scottish Book Trust and the winning writers will take part in a residential that will take place at the hotel Chevillon arts centre at Grez-sur-Loing in France.
Situated at the edge of the Forest of Fontainebleau, Grez-sur-Loing has connections with Stevenson who visited the area for the first time in 1875. It was also here that he met Fanny Osbourne, his future wife.
The winners include Jenni Fagan, who is an acclaimed novelist, screenwriter and poet. Theresa Muñoz a poet whose debut work "Settle" was shortlisted for the Melita Hume Poetry Prize. David Keenan a Glasgow based writer and journalist and Shane Strachan who is also a writer and a winner of the Muriel Spark 100 funding award.
First National Youth Poet Laureate for Chicago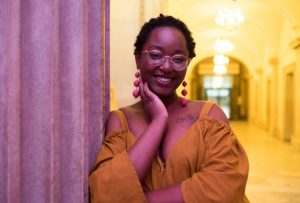 It was just over three decades ago that the poet Gwendolyn Brooks became the first U.S. Poet Laureate of Chicago. Now Patricia Frazier, a 19-year-old poet who is about to publish her first book has become the first National Youth Poet Laureate for Chicago.
Growing up Frazier was heavily influenced by the works of Brooks, and her fellow poets Nikki Giovanni and Zora Neale Hurston.
She is only the second-ever youth poet laureate a position she feels honoured and somewhat humbled to receive, attributing her success to her mentors and the poets she admired growing up, rather than her own poetry. She hopes that during her times as the Youth poet laureate she will be able to bring poetry to those people who might not normally consider it something worth taking a look at.
2018 Franz Kafka Prize Winner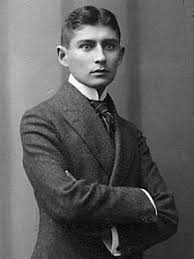 Ivan Wernisch the Czech poet, writer, journalist and translator has been named as the recipient of this year's Franz Kafka Prize.
The decision to award the prize to Wernisch was made by an international jury in Monday, the prize giving ceremony will not however take place until the end of October in Prague.
The annual award has been in existence since 2001 and it is given to a contemporary author whose work is exceptional in terms of both its artistic quality and its appeal to readers whatever their age, nationality, origin and culture. In many way work that are similar to those of Kafka himself.
The Franz Kafka award is the only international literarary prize that is granted in the Czech Republic and Wernisch who is 75 is the fifth Czech to win. Previous Czech winners include Ivan Klima, Arnost Lustig, Vaclav Havel and Daniela Hodrova.
Over the years the prize has been awarded to a number of other writers, playwrights and poets from all over the globe.
Born in Prague, Wernisch studied at the industrial ceramic school which is located in Karlovy Vary. It was during this time that he published his first pieces of poetry in several magazines. He became a prohibited author following the Warsaw Pact invasion of Czechoslovakia in 1968. Until the collapse of communism in the country in 1989 his works were only published abroad. He won the State Prize for Literature in 2012.
In addition to his writing and poetry he is also a successful translator, translating from German, French, Italian, Flemish, Russian and Latin. His books have been published abroad in a number of different languages over the years.