Our final news round-up of the week looks at the gardener turned poet, the Prestigious laureate fellowships that have been awarded and the Turkish actors reading poetry to help theatre staff.
Alan Titchmarsh The Poet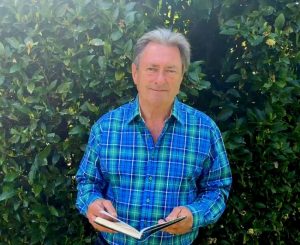 The gardening guru Alan Titchmarsh has written a poetry book. Titled "Marigolds, Myrtle and Moles" and the book has been described as the perfect poetry book for those people who are green-fingered.
Titchmarsh has recently been filmed reading some of the poems from the book for a segment that will play a part in the online activities that will be offered by the Ilkley Manor House. Ilkley-born Titchmarsh is a patron of the Trust for the manor who will be offering a series of online story and poetry readings. The poem "Why does the Willow Weep", which was written specifically to be read aloud was recorded by Titchmarsh in his own garden and will be published across the social media platforms of the manor on 3rd June.
Ilkley Manor House at Home is an incredibly popular programme and the segments with spoken word videos are particularly popular. Although the Manor has not been able to open to visitors since the end of March when the UK went into lockdown, they have had much support and several offers of assistance.
The book is Titchmarsh's first poetry book.
John Warner Smith, Louisiana Poet Laureate Awarded Prestigious Fellowship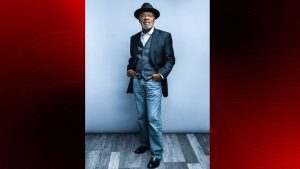 The current poet laureate of Louisiana, John Warner Smith has been awarded a prestigious Laureate Fellowship by the Academy of American Poets. The award is given to a poet for literary merit who has served around the country is civic positions.
Smith, who was named as the Louisiana Poet Laureate in 2019, was also awarded $50,000 to assist with the production of projects that are innovative and have impact in the Louisiana area. He is planning to put on a series of youth poetry workshops in some of the more underprivileged areas of the northeast delta parishes of the area.
In addition to Smith, there were another 23 poets from all over America who also received a Laureate Fellowship. He attended the University of New Orleans and earned a master's in fine arts. He has four published poetry collections and currently teaches at Southern University in Baton Rouge.
Turkish Actors Read Poetry for Unemployed Theatre Workers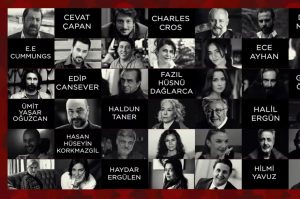 A group of Turkish actors have come together, socially distancing, of course, to create a way to collect donations to help all the unemployed theatre workers who are finding themselves struggling due to the pandemic. The arts are one of the hardest-hit sectors.
Whilst some industries in Turkey have begun to ease their restrictions, movie theatres and stages amongst the venues that will remain closed.
In total 100 well-known names from the world and theatre collaborated on the project and read poetry from 51 celebrated poets including Nazim Hikmet, Pir Sultan Abdala and Rifat Ilgaz. All the poetry was recorded in a video.