We start the week with a look at William Wordsworth's former home which has been put up for sale, and the winner of the 2022 Stella Awards poetry category.
William Wordsworth's Former Ambleside Home up for Sale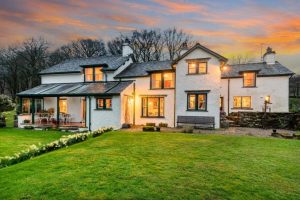 A house just outside Ambleside that once belonged to the Romantic poet William Wordsworth has been put on the market. The house, which can be dated back to the 17th century, has been given a price tag of £3.25 million.
Irving Howe in Little Langdale, is a five-bedroom property that has belonged to many generations of the Wordsworth family, eventually passing out of their ownership in 1921. The property also has four bathrooms, and around 16 acres of woodland and gardens.
The property was originally purchased in 1818 through an arrangement that the poet had, rather than by Wordsworth directly. It was divided into seven different freeholds that were then owned by the Wordsworth family and their friends in order to give additional votes to Lord Lonsdale in the County elections. Due to such practises being widespread that year, and as a result of rioting in Kendal, the election results for 1818 were declared null and void.
The house passed from William Wordsworth to his son (also known as William) who had a particular fondness for the house. It passed through the generations until 1921.
$60,000 Stella Prize Won by Evelyn Araluen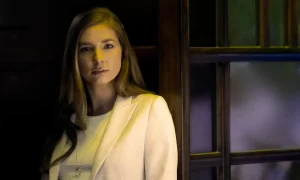 2022 marks the very first year that the Stella Prize has opened up its eligibility to allow poetry to be entered. This prestigious Australian literary award has been won by Evelyn Araluen, who is a debut poet, with her collection Dropbear.
The Stella prize is a literary award that is presented to women and non-binary writers. As the first poet to ever win the award Araluen will take home a $60,000 prize fund that will allow her to continue her writing career. Speaking after the announcement the poet said that this would allow her to drop one of the part time jobs that she had had to take up during Covid in order to make ends meet. It would allow her to focus more on her poetry.
Just before the first lockdowns began, she had just moved to the city of Melbourne. She only had a bed and a desk – the one where she wrote Dropbear, and getting work was a real problem.
This win marks a vital step for the award as previously they have not accepted any poetry entries which has meant that an entire group of talented writers have not been eligible for nomination for the award.
Araluen is already a greatly respected poet and widely considered within literary circles to be one of the most innovative and emerging writers in Australia. She is now hoping that her win will act as encouragement to publishers to take bigger risks and publish more poetry. Her debut collection, Dropbear, has already attracted much attention and has attracted an entirely new poetry audience. It is a wickedly funny and wildly inventive collection of poetry that looks at many popular children"s books and also a range of Australia's literary traditions. It also "speaks" to the Aboriginal reader; Araluen herself is of Bundjalung descent.