In today"s news roundup we look at the poet's museum who are trying to raise funds. We also have stories about a poet who has been released from prison and another who is to stand trial for murder.
Poets Estate Seeks Financial Support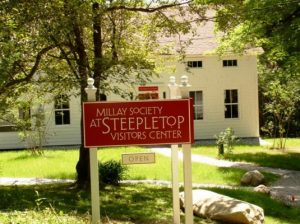 The museum in Austerlitz, New York is seeking financial support in order to remain open. The museum, which is run and maintained by the Edna St. Vincent Millay. Society commemorates the life and works of the famous poet who was the third woman to ever win the Pulitzer Prize for Poetry.
The museum is located in the house where Millay, who wrote during the late 19thand early 20thcentury, however, due to a lack of funding there is a possibility that it will close at the end of 2018.
The Millay Society are looking to raise an initial goal of $1 million which will allow them to remain open for the immediate future however their long-term fundraising goal is $6 million. The estate is very large and maintaining it provides many challenges to the stewards. Whilst they already receive a number of small donations this is not enough to cover everything, and they are hoping that an organisation will come forward to partner with them and help reduce the costs they incur.
In addition to the house which contains the main museum exhibits there are also a number of outbuildings and over 200 acres of land to take care of. Much of the maintenance of the grounds is undertaken by unpaid volunteers.
Millay who was born in 1892 was one of three girls, raised by their mother following the divorce of her parents. Literature was a part of her upbringing and at the age of 19, she published her first poem. During the course of her literary career, she sold many thousands of copies of her poetry. She also wrote novels under a pseudonym.
Tours of the estate and house, which contains original pieces relevant to the period Millay lived there, take place on Friday through Monday.
Poet Released from Prison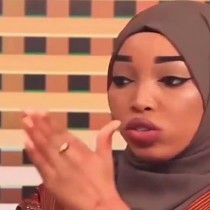 Jailed SomaLi Poet, Naema Ahmed Ibrahim, who was arrested in January this year and charged with bringing the country into contempt with her poetry has been released from prison in Somaliland. She has received a pardon from Muse Bihi Abdi, the president.
She had been sentenced to three years in prison just last month. The director of Somaliland Human Rights Centre, who are based in Hargeisa, has expressed his delight in her release stating that she should never have been arrested in the first place as freedom of speech is protected not only by the constitution but also by International Human Rights Law.
Poet Facing Trial for Unsolved 22-Year-Old Murder
A Pizza selling former British journalist and poet is to stand trial in France for the horrific killing in 1996 of a French TV producer in Ireland.
Known locally in Schull, where the events took place, as "The Murder" for it is the only one to have ever happened there, the murderer has never been found. Now Ian Bailey, who was the reported who was the original journalist assigned to the case is to stand trial. It has long been suspected that Bailey played a part in the murder.