In today's poetry news round-up, we look at the mural that is being created to honour a Puerto Rican poet, and we also look at the poet who has been named the winner of this year's Baltic Assembly Literature Prize.
Mural on the 606 Trail Honours Julia de Burgos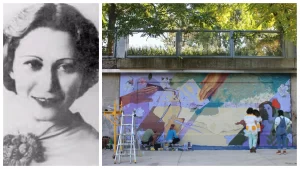 A mural to commemorate the Puerto Rican poet, Julia de Burgos, has been pained in the park named after the poet. The park itself was named after the poet, who was also a political activist almost a decade ago.
The project, which has been years in the making, has seen local leaders teaming up to bring this public tribute to the park. The Segundo Ruiz Belvis Cultural Centre enlisted the help of some local artists to help with the project with the plan of painting a mural that would capture the spirit of the poet. De Burgos is widely considered to be one of the greatest Latin American poets.
The project began this week, and it is hoped that by 13th October. Part of the funding for the mural has been put up by the Cultural Centre, with the rest being supplied by the Friends of the Bloomingdale Trail group.
De Burgos, who was born in 1914, is described as a political activist and poet who was instrumental in shaping the identity of Puerto Rico. She used her literary work to denounce the injustices that were taking place in the country and was also a champion of the nationalism of the country. Although she was born in Puerto Rico, she grew up and spent most of her life in New York, where she became the Nuyorican Movement's "literary foremother." She died at the age of 39 of pneumonia.
A part of the mural shows the poet's hand in the motion of writing at a desk that then melts into the Puerto Rican landscape and, finally a portrait of the poet herself. The idea behind the mural is that it conveys the sense of longing for the homeland that de Burgos often wrote about in her poetry.
Estonian Writer Wins Baltic Assembly Literature Prize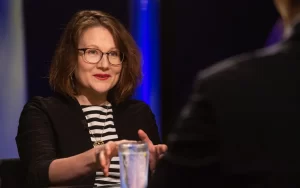 The Estonian writer and poet Kai Aareleid has been named the winner of this year's Baltic Assembly Prize in Literature for her book "Pacific Ocean."
The novel has been described by the judges as being a "novel of the region in the very direct sense of the word," all of the activities that are mentioned within it take place in Riga, Tallinn and St Petersburg. The book reaches as far back in history as the restoration of the Baltic States through independence.
The prize ceremony for the award will take place in Riga, Latvia, at the end of the month.
The Baltic Assembly Literature Prize was inaugurated in 1994 and was set up with the aim of promoting the achievements of the Baltic States and their people that are outstanding.