We begin another week here on My Poetic Side with a look at the winner of the Neustadt International Prize for Literature. We also look at the film being made about a war poet and the poetry book that was returned to a library after 57 years.
Neustadt International Prize for Literature 2020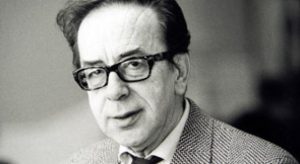 An announcement was made by the US Embassy in Tirana at the end of last week in which they named Ismail Kadare, the Albanian writer, as the winner of this years Neustadt Prize for Literature.
The announcement was made on their page on Facebook and the award is to be given via an online ceremony, which will be presented by the University of Oklahoma. Those who are interested in watching the ceremony will be able to register for an invitation.
Kadare, who is 84, is often referred to as the best-known poet and novelist in Albania. He is one of the few writers from the country who is recognised widely outside his own country.
Over the years, he has won several international awards for his writing, including:


Considered one of the most prestigious international literary awards, the Neustadt International Prize for Literature has often been compared to the Nobel Prize for Literature. It was first awarded in 1970, and many of those who have been named as its winners have later been awarded a Nobel Prize.
Previous winners include Adam Zagajewski, Gabriel Garcia Marquez, Mia Couto, and Patricia Grace.
Bantock Park to be Used for Movie on English Poet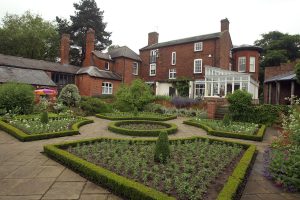 Bantock Park in Wolverhampton has once again become the home of film crews, who are filming a movie based on the life of a British poet.
The landmark estate is believed to have been used for the film Benediction which is based on the life of Siegfried Sassoon the English writer, poet, and soldier. According to information on IMDb, the film will star Peter Capaldi, the Doctor Who actor.
Sassoon was one of the leading poets of World War One. His poems described the horrors of the time that he spent in the trenches.
He went on to win acclaim for his prose work which included Sherston Trilogy, the three-volume fictionalised autobiography.
Poetry Book Returned a Little Late!
A Middlesbrough library was a little surprised last week when one of their books was returned after 57 years. The book was in "pristine condition".
The book, which was left in the library returns box was due back in December 1962, and would have attracted a fine in excess of £500. Fines have however been suspended due to the pandemic.
The library does not know who borrowed the Geoffrey Faber poetry anthology The Buried Stream, nor who returned it due to the anonymous nature of the returns box.
The library now plans to return the book to its catalogue so that it might be enjoyed by other borrowers.