Today on My Poetic Side we have searched the news to bring you a round-up that includes an article on a school's poetry program in collaboration with local football stars, the shortlist of the final five hopefuls for the poetry category of the National Book Awards and poems about plastic bottles.
Football Stars Return to School for Poetry Class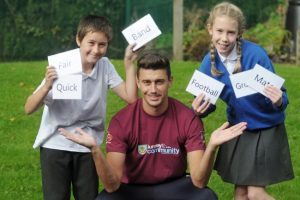 A poetry contest, which is being supported by the National Literacy Trust and the Premier League's flagship education scheme, the Premier League Primary Stars programme, has this week seen two of the Clarets defenders swapping the playing field for a day in the classroom.
James Tarkowski and Matt Lowton found themselves at Padiham Primary school where they helped to deliver a classroom session to pupils from years 5 and 6. The children wrote their own poems and then Tarkowski and Lowton read the whole class a poem.
Tarkowski was taken on by one of the pupils in a one-on-one rhyming battle; he was defeated. Both players were happy to spend the day off the field engaging with the youngsters, who were a little star struck to begin with, but soon rose to the poetry challenge at hand.
The scheme aims to bring outside influences into the classroom to offer pupils a variety of free curriculum-linked learning experiences that are a little different to the norm.
National Book Awards Shortlist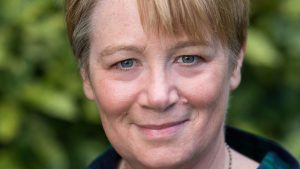 We reported earlier this week that the judges were due to announce the shortlist of five finalists in the poetry category for the National Book Awards. Well those results were announced yesterday.
The judges have narrowed down their search for a winner in the category from 250 entrants to a final shortlist of just 5, the winner will however not be announced until 15th November.
The five finalists are:


Poem for Plastic Bottles
The government has recently begun the process of introducing a deposit scheme in England for plastic drinks bottles. The scheme is being introduced with the hope of helping to tackle plastic pollution in the oceans of the world. There are already successful schemes in place in a number of other European countries including Denmark where they recycle a staggering 90% of plastic bottles.
Pam Ayres has put her thinking cap up and taken to twitter in support of the scheme which she hopes will help to tackle the problem of over eight million tonnes of plastic that is dumped in the oceans each year.
In true Pam Ayres style, her poem is short and to the point – we don't know about anyone else but we can never read a poem of hers without hearing it in the poet's own voice!

With 41.6k followers, the poem, with the hashtag #OceanRescue, certainly had a large audience.