Our final news round-up of the week brings you poetry for the sidewalks, the four poetry collections due to be launched in Ireland next weekend and That poem by Taylor Swift that seems to have caused quite some interest in the press this week.
Santa Clarita Seeks Poetry for Sidewalks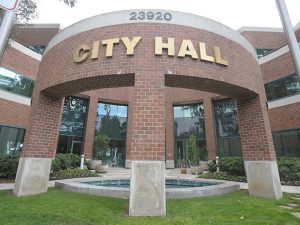 The city of Santa Clarita in Los Angeles County, California is seeking poets with original poems as part of their first ever sidewalk project.
Residents of the city have been invited to offer up their poems, they must be originals, for the project and the winners will see their verse stamped in the concrete of the city sidewalks. Entries need to be in by 11th January and it is hoped that all the poetry will be on display by the spring. This is part of an initiative by the Public Works department to bring art to more public spaces as part of the sidewalk rehabilitation program.
The poems can be in any style and cover and subject, and the judging panel will be formed by the Artist Selection Committee. The winners will be taken from 3 different age categories with each winner receiving a $150 stipend.
It is hoped that each of the winning poems will be able to be placed in a patch of sidewalk that needs repairing near to something the poem represents.
Female Poets Celebrate Publication of New Collections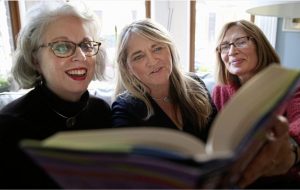 A group of four poets, Ruth Carr, Medbh McGuckian, Maria McManus and Maureen Boyle, have joined forces to celebrate their new poetry releases as they head for collection. With a diverse inspiration base that includes Mary Anne McCracken, social reformer, a 17th century scholar and monk, and the refugee crisis happening today, the collections are certainly very different.
All of the women who are from Belfast are known poets both in Ireland and around the world. Not only do the books have their launch date in common, they will all be launched at the same time together next weekend, but also their publisher. They will all be published by Arlen House – well known as being Ireland's oldest and loudly feminist press.
The launch for the poetry collections will take place at Enniskillen Castle visitor centre on 16th December and on 17th December at the Lyrid Theatre, Belfast. There will be a limited number of signed, inscribed and numbered hardbacks available to buy.
Poems the New Form of Interview?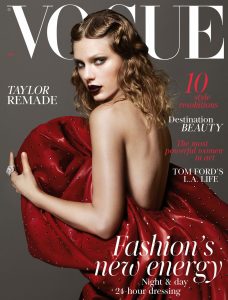 After some time out of the public eye, Taylor Swift has returned, and it would appear she has re-invented herself.
We all know she can write songs, well it would appear she can also write poetry. Appearing on the cover of the January edition of British Vogue, Taylor Swift has chosen to swap the more traditional star profile for a stirring poem she has written about reinvention. The poem, like all Taylor Swifts work, has been carefully thought out and shows how aware she is of her younger audience and not sending out the wrong message. If you haven't read it, it is worth a look.