Our final news round-up of the week takes us to the other side of the Atlantic. Our first article is about a statue that has been erected in honour of the late poet Gwendolyn Brooks, our second is about the poet David W. McFadden who has passed away at the age of 77.
Statue for Gwendolyn Brooks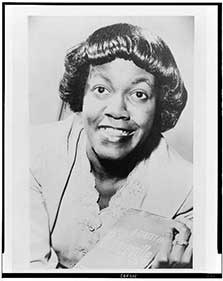 The first black woman to win a Pulitzer Prize and the first to spend time serving as a poetry consultant to the Library of Congress, Gwendolyn Brooks also served as a state poet laureate for over 30 years during her illustrious career. Now she will become the first black Chicago based poet to be honoured with a statue.
The statue of the poet, together with a memorial will be just a small part of a much larger installation that was unveiled yesterday in the North Kenwood park on South Greenwood Avenue in Chicago. Next to the statue will be a replica to symbolize Brook's porch, together with a pathway of stones that will be engraved with lines from some of her poems. The statue will be made of Bronze.
Nora Brooks Blakely, the poet's daughter, has been overseeing the organisation that manages her late mother"s estate and has been involved in some of the planning of the statue says that the project would have been very important to her mother. She remembers the effect the carving of her name in a stone at the Illinois State Library had one her.
The statue was unveiled on the occasion of the 101st anniversary of the poet's birth and is the culmination of a year of celebrations and events that have celebrated Brook's and her contribution to the literary world.
It is not known how much the statue cost; it has been funded through anonymous donors and funding from the Poetry Foundation. It has also been supported by the Chicago Park District.
Toronto Poet Passes Away at Age 77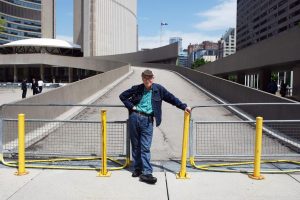 Canadian literary circles are in mourning over the death of David W. McFadden. The Toronto poet passed away on Wednesday, he was 77.
His death was announced on the web pages of the Griffin Trust. McFadden was nominated for a Griffin Prize for Poetry in 2008 and won with his collection "What's The Score?" in 2013.
During his lengthy career he published over 30 collections of poetry, three of these were nominated for the Governor General's Literary Awards, including his book of 100 prose poems inspired by Baudelaire, Gypsy Guitar. Whilst he was nominated for many awards he won few and was in fact quoted in interview following his 2008 nomination for a Griffin Prize as saying



David W. McFadden is survived by his partner Merlin Homer.