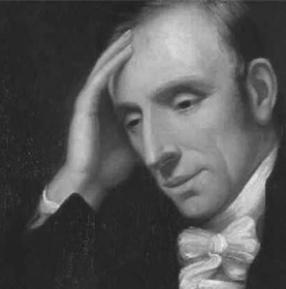 Today's poetry news round-up celebrates the winners of the inaugural Wordsworth Trust Single Poem prize and the top three entrants chosen by members of the public, are all from Poetry Society members. The Wordsworth Trust is a memorial to the works of celebrated poet William Wordsworth and offers, and maintains, contemporary visual art and poetry readings as well as Wordsworth's historical home, Dove Cottage.
The top prize of a very useful £1000 was taken by Zillah Bowes with her evocative poem 'End of August'. This short piece describes the writer's memorising of a walk in the mountains after she has returned to the everyday mundanities of home. Here it is: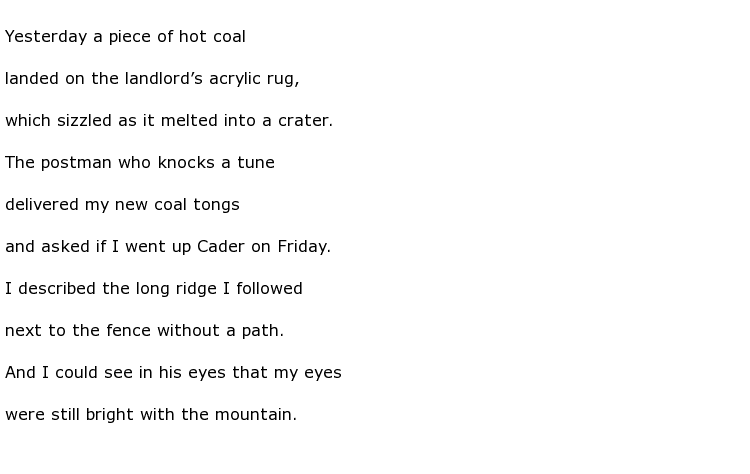 Reading this you can almost feel the heat from the fire and picture the mountain path that she so longs to re-visit. This poem was a worthy winner.
Second prize was taken by Chrissy Banks who won £300 for her emotional poem entitled The Waves. This poem encapsulates perfectly the stress of work, the feeling – as Chrissy puts it – of sinking and drowning and the temptation to flee from it all.
Maeve Henry took the third prize of £200 with another short poem called Checkpoint about border guards and Granddad's memories.
As well as having their poems published the three winners will have the honour of reading their work alongside winners of the main competition at the Wordsworth Trust.
More success for Poetry Society members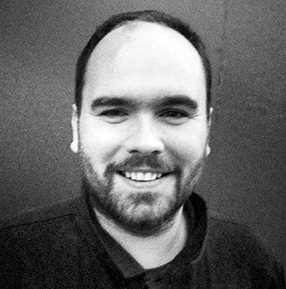 And we'll stay with the subject of competitions and The Poetry Society to tell you that Richard Scott has won the top prize in this year's Poetry London competition with his poem 'Crocodile'. London-born Richard has written prolifically and has had work published in a variety of magazines including Poetry Review and The Poetry of Sex (Penguin) among others. He has won several prizes for his poetry and his debut collection is to be published in April 2018. Richard Scott is obviously one to watch. Second and third prize winners were Jack Houston and Katherine Pierpoint respectively.
Exciting news for London
There's yet more Poetry Society news, today, with the exciting announcement that it is to be a supporting partner for the Mayor of London's Borough of Culture Award. This aims to highlight, among other things, how culture can do great work in bringing diverse communities together and how it can bring new arts projects and opportunities. As Sadiq Khan the Mayor of London himself said,


We couldn't agree more and how heartening it is to see poetry alive and celebrated in that great city as it is all across the world. What is your city doing to celebrate poetry?