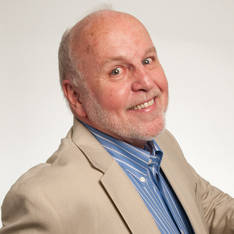 This is one of the more whimsical categories of poems, although as one examines these poems closely, you will begin to see just how thoughtful and insightful they can be. A poem about reading can be used strictly for entertainment purposes, or it can be used as a teaching tool that approaches the subject of reading in a creative and playful manner. This can be especially useful when working with children who demand inventive ways of becoming engaged in a topic — for instance, gifted students or students with certain learning disabilities such as autism or dyslexia. And of course, they can be used in classrooms where students just enjoy a twist in their lessons to keep them interesting.
When thinking about poems which have been written expressly about the topic of reading, the first poem that comes to mind is one written by American poet Emily Dickinson. The poem examines the way reading can transport the reader to different places, much like a ship can move a person form place to place. She notes that, unlike other forms of travel, that which is possible through written words is available not only to the wealthy, but to the poor as well. The simple lines of this poem truly speaks volumes about the benefits of reading.
There is no Frigate like a Book
by Emily Dickinson

A contemporary author who has taken on the subject of poetry about reading is J. Patrick Lewis. He is a former economics professor who changed professions to become a writer of children's books and poems. One of his works is a collection of poems about reading titled Please Bury Me in the Library. These poems are filled with various plays on words, some of which are whimsical and others more serious. There are various forms of poems, including some traditional verse and even an acrostic poem. One of my favorites from his book is:
Eating Alphabet Soup
by J. Patrick Lewis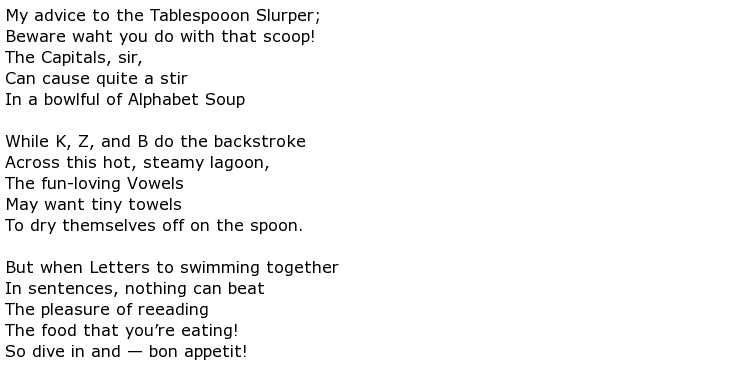 It is truly a lot of fun to look at the ways that poems can help us appreciate the pleasures of reading. There are several books available today which address this subject. One that I have enjoyed looking through is called Good Books, Good Times, written by Lee Bennett Hopkins. This book contains poems by several authors who show their skill at writing poems about reading. Much like Emily Dickinson's poem about, one of the authors, X. J. Kennedy, writes about the adventures that one can have while reading, as well as learning all about the world around us. It suggests that reading can help us learn how to shoot a basketball or how to tell a mizzen sail from all of the other types of sails.
I'd Like a Story
by X. J. Kennedy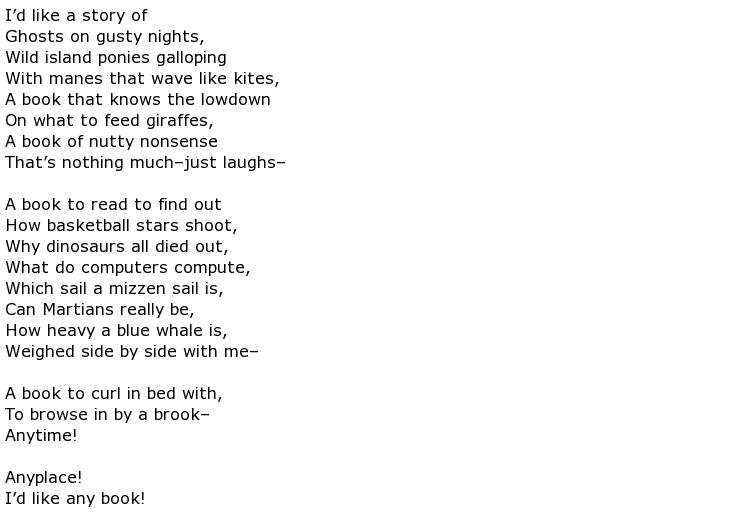 So as you can see, poems about reading are really quite fun. There are so many possible applications that all I can suggest is that you explore more of these for yourself. What can be more fun then reading a poem about reading!