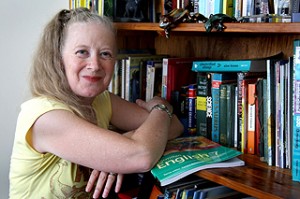 I won't ever claim to have been a 'hippy' who lived in a commune and shared homegrown veggies and microbiotic meals with my brothers and sisters, but I did participated in many of the early Earth Day activities in the mid-70s. A biology major at the time, I had become keenly aware of the problems of pollution and the long term impact it could have on our environment. I remember signing up for a new course at college — it was called "ecology". That was a relatively new word back then, along with words like ecosystem and biome.
But while the push for environmental studies has been focused mainly from the 1970s to the present, there has always been an interest in the natural world around us. My grandfather was a naturalist for decades before it was popular to do so. Anyone who has spent a few nights camping away from the city has surely enjoyed the beauty of the world around us, a warm summer day and a crisp winter night.
Poems on the environment have been around for as long as people have been enjoying nature — in other words, nearly forever. Robert Frost, the eminent American poet, frequently chose nature and the environment as the theme for his poems. Frost spent the majority of his time living in the New England states, where he enjoyed the woods and snow, especially in Massachusetts and New Hampshire. This famous poem gives a hint of his love for nature.
Stopping by Woods on a Snowy Evening
By Robert Frost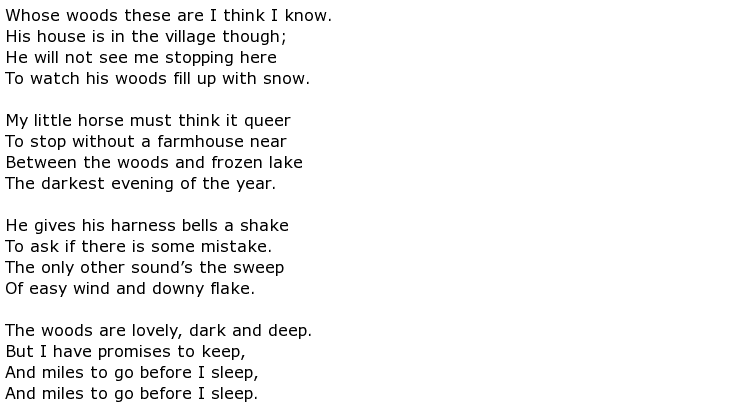 More contemporary works which use the environment as their theme abound in popular literature. One poet in particular has captured the attention of many who enjoy nature. Celia Berrell started to write nature-themed poems several years ago, and soon realized that her quaint lines of verse could be used with helping students learn more about science. Since then, her "Science Rhymes" have grown in popularity with teachers and students throughout the country. Even textbook companies have incorporated her works into many of their school books. Here is one my favorites from Berrell's thousands of lines of verse.
The Beauty of It All
by Celia Berrell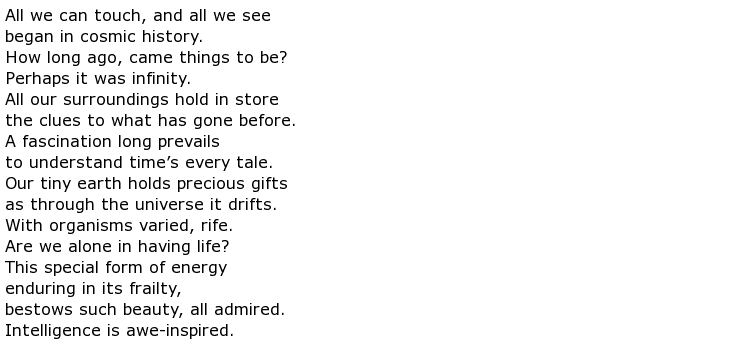 It doesn't take much searching on the Internet to find poems on the environment. I stumbled upon a series of poems by a woman named Greta Akili. I did some background searches to find out who this author might be — for the longest time, the only reference I could find was that she was ET's administrative assistant. I have to admit that I was puzzled by the title, thinking of course about the movie ET back from back in the 1980s — I didn't know he had an administrative assistant. What I eventually learned is that Greta Akili is the treasurer as well as administrative assistant for an organization called Environment Tobago, a non-profit agency operated in Trinidad and Tobago that is focused on maintaining positive control over the environmental conditions of the region. Akili's poems are wonderful examples of what an environmental poem should be like.
Pollution
by Greta Aliki



The environment is something all of us need to be aware of. Through all of the debate of global warming and dangers to the future of our world, I hope that we can all be mindful of what a beautiful home we have and how these poems might remind us to enjoy and care for this world around us.