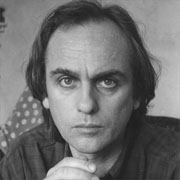 Welsh poetry is a fascinating field of literature, with roots deep in Medieval history and lore. Many of today's folk tales have some of their origins in the mysterious writings of the early Welch poets. For example, the legend of King Arthur finds its earliest references in Welsh poetry, causing many historians to acknowledge that they are much of the inspiration for the telling of the great king's story. Of course, these poems do not offer any historical evidence that Arthur was indeed from Wales, nor that he truly existed at all. We find Arthur featured in Mi a Wum, which when translated from the Welsh literally means, "I have been," is located in the Black Book of Carmarthen, which itself is dated at around 1250. The poem, however, is dated much earlier, somewhere between the tenth and the eleventh centuries.
Mi a Wum (excerpt)
by Anonymous

Another famous Welshman from ancient poetry was a prince known simply as Madog. This twelth century legend apparently set sail and disappeared into the Atlantic Ocean, discovering some rather mysterious and fascinating island. Many consider that this legend is just one story out of many from the 'Celtic fringe', and that perhaps this Madog was the Welsh equivalent to Saint Brendan of Irish legend. In fact, many English historical figures from the Elizabethan era stated that Madog had actually located the America continents, some three hundred years prior to Columbus, and that, for this reason, the New World was rightfully theirs. There are even some contemporary studies where speculators are trying to show that the Welsh language had influenced early Native American languages. There is, of course, no evidence to support these claims, but they all go to the story of this legendary Welsh explorer. Although there is much discussion about Madog, his only real references are found in one line of a twelfth century poem and in two other Welsh poems from the fifteenth century.
Untitled cywydd
by Maredudd ap Rhys
Although these stories may be fascinating, and the joys of wrestling with the cryptic meanings of ancient Welsh verse an entertaining project, we should not forget that there are some exceptional contemporary Welsh poets which should receive some mention. One in particular is Robert Minhinnick. This Welsh-born writer is both a poet and an environmentalist. He is currently the editor of Poetry Wales, and he is the founder of such highly acclaimed environmental organizations as Sustainable Wales and Friends of the Earth Cymru. He has received several awards for his poetry, including two literature prizes from the Arts Council of Wales. His poetry includes some rather lengthy pieces, such as Lives of the Saint and La Otra Orilla. A less lengthy poem by Minhinnick is The Yellow Palms, which tells of a visit he made to Baghdad in 1998, describing the scenes the unfolded in front of him as he made his way down Al-Rashid street.
The Yellow Palms
by Robert Minhinnick