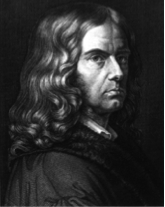 Adelbert von Chamisso is recorded as a German poet and botanical expert who was actually born at the end of the 18th century in France. His aristocratic family were driven out of their French chateau at the time of the Revolution. The poem that his is best known for was written in prose narrative form and called Peter Schlemihl. This was a story about a man who sold his own shadow and was written initially just as an amusement for the children of a friend but went on to achieve great popularity and was translated into many languages.
Known by a variety of names he was actually born Louis Charles Adélaïde de Chamissot on the 30th January 1781. His family had occupied the Chateau Boncourt in the Champagne region of France for generations but these were turbulent times in the history of France. The Revolution was gathering pace and they fled for their lives and settled in Berlin. At the age of 17 Chamisso was accepted at court as page-in-waiting to the Queen and, two years later, joined the Prussian army.
Although his family were allowed to return to their ancestral home in France, the young infantry man chose to remain in Germany and supplemented his military service with the assiduous study of natural science. Even though he had not been well educated he took to his studies with enthusiasm while, at the same time, developing skills as a poet. In 1803 Chamisso and a friend set up the Berliner Musenalmanach and he used this as a vehicle for his own poetry as well as that of others. Although the venture did not last long it was his gateway into Berlin literary society and he was then recognised as an up and coming poet.
Things took a downward turn over the next few years though. Still serving in the army he was arrested in 1805 for military misconduct but was allowed to return to France where he discovered that his parents had died. On returning to Berlin two years later he was released from the army and found himself in a state of despondency with no job, no home or money. He headed south and found a place for two years at the Chateau Coppet in Switzerland which was a sort of refuge for French revolutionary refugees. He conducted some serious botanical research here and continued this research on his return to Berlin in 1812. The following year he wrote his famous poem Peter Schlemihl.
Chamisso's fortunes improved dramatically in 1815 when he was given a commission aboard a Russian ship as botanist and he enjoyed a round-the-world voyage of scientific discovery where a number of new botanical species were discovered. He followed this with an appointment in Berlin as custodian of the Botanical Gardens. He devoted all his energies to this field until the late 1820s when he once more turned his attention to literature. Collaborating with a friend he began publishing the Deutscher Musenalmanach, and, as before, many of his poems found their way into this publication.
While having an enviable reputation as a pioneering botanist, Chamisso is also well regarded as a lyrical poet although a lot of his work tended to cover themes of sadness and gloom. Some though were of a much lighter, sometimes satirical nature. The first collected edition of Chamisso's works was edited by Hitzig and published in six volumes in 1836. Here is a whimsical piece from that collection which he called The Pigtail: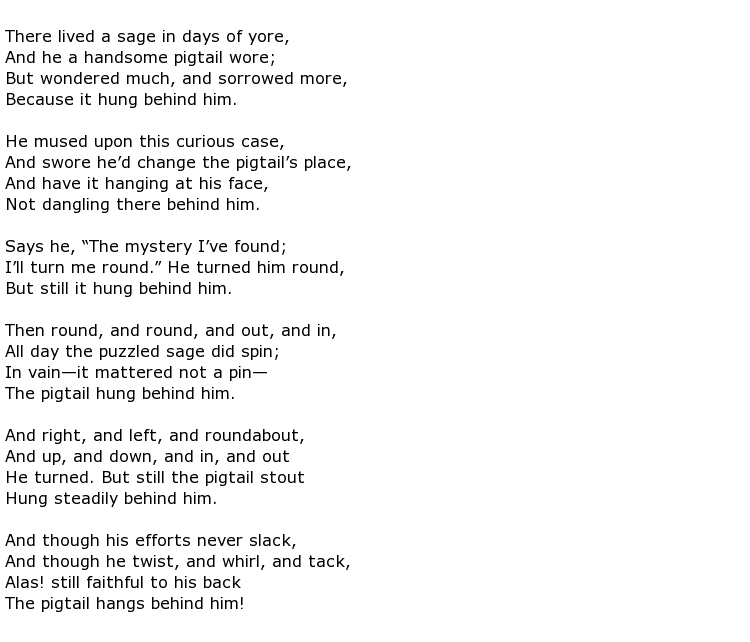 Adelbert Von Chamisso died on the 21st August 1838, aged 57.