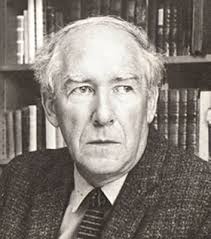 Born in 1907 in the Snowy Mountain region of New South Wales, Alec Derwent Hope was a prolific Australian poet and satirical writer. His father was a minister and the young Hope spent his education at Fort Street School for Boys in Sydney and then moved on to take a BA at the nearby university.
After winning a scholarship, Hope found himself heading to England and a place at Oxford University though his studies did not go as well as he expected. He left Oxford with a third class degree and returned to Australia in the early part of 1931. Hope trained to be a teacher though it was a while before he decided to settle down.
He was a published poet from a young age but it would be some time before he decided to produce an initial collection of his own work. In 1937 he married Penelope Robinson and began a career as a lecturer in Sydney. Hope would work for the most of the rest of his life in universities across Australia including Canberra and Melbourne until his retirement in the late 60s.
His first collection was not published until 1955 when he was in his forties. The Wandering Islands consisted of some of the work that he had written in his early days (though a large portion of this had been lost during a fire). Hope had been influenced by the likes of Pope and W B Yeats, and some of the verses in this initial collection were highly erotic and the publication was, in part, delayed because of this.

Hope's sharp wit also gave him a reputation particularly with his collection of essays and reviews that poked fun of other writers including the celebrated Andrew Marvell. He wrote many reviews that often offended the writer in question but which, according to some, caused a resurgence and a rising of standards in literature in the country.
The publication of his second collection, Poems, in 1960 marked a period when Hope was considered one of the best known of Australia's poets. His work began to appear in international publications and he received a number of prizes both in America and the UK. Whilst his satirical works softened in later years, Hope was always greatly influenced by mythology and his final collection in 1991 was titled Orpheus.

His most prolific period, however, was from the mid-60s to the late 70s when he published collections including A Late Picking and A Book of Answers. His collection of essays on poetry that was published in 1965, entitled The Cave and The Spring, received the Britannica-Australia Literature Award.
Hope retired from teaching in 1968 but continued to write poetry and essays as he headed into old age. In the early 1980s he was rewarded for the contribution to literature that he had made over his lifetime with the Companion of the Order of Australia. In his later years he was moved to a nursing home where he finally died in 2000 at the age of 93.