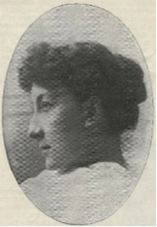 Anne Reeve Aldrich was a 19th century novelist and poet from the USA, who was sometimes referred to as a modern-day "American Sappho". Sappho was the Ancient Greek lyric poet who originated from the island of Lesbos, listed by the Alexandrians as one of the nine lyric poets. Lesbos became associated, sometime in the 19th century, with Sapphic or lesbian love. Aldrich wrote some erotic poetry herself, with her book, published in 1892, including some material of this genre.
She was born on the 25th April 1866 in New York and the author of this article has found no information relating to her origins and upbringing other than the fact that she was related to another American poet – James Aldrich. During her short life she was a prolific writer of poetry and works of fiction and there is evidence to be found of prophecies of her own early death in a number of pieces of her work. Tragically she lived only until her 26th year.
Books published during her lifetime included her first collection of poetry, which was published in 1889. This did not receive good reviews with some critics referring to the poet's "unrestrained expression".   She was not discouraged by this lack of enthusiasm for her work and she published a novel instead in 1890. Aldrich died in 1892 and Nadine and Other Poems was published a year later with another book,  A Village Ophelia and Other Stories, appearing in 1899.
The poetry collection published in 1889 was written during the last year of her life and featured



Critics suggested that these were the primary features of both Anne Reeve Aldrich herself and of her written verse. One publication, the Springfield Republican reported, sometime in 1892, that


During that same year Aldrich's health rapidly declined but she was determined to finish her last collection of poetry. As she became too weak even to lift a pen, it was necessary to dictate the poem Death at Daybreak for someone else to write it down. This proved to be her last ever poem. Here are these poignant words, a clear message that she knew she had very little time left on this earth:



Another poem with clear references to her death was Recollection and it is reproduced here: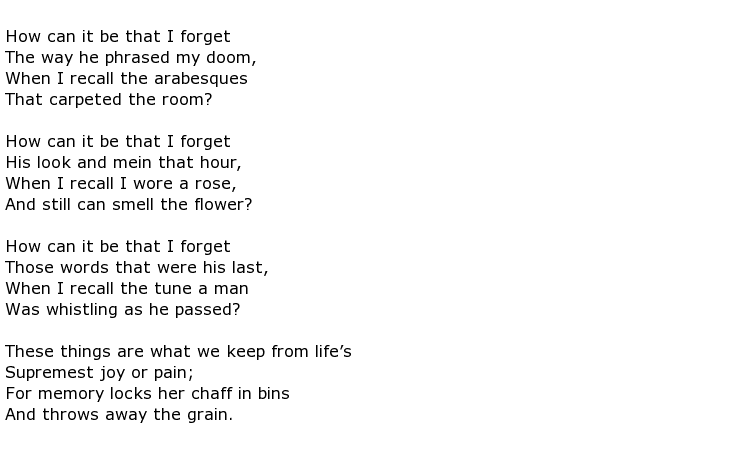 Anne Reeve Aldrich died on the 22nd June 1892, aged 26.