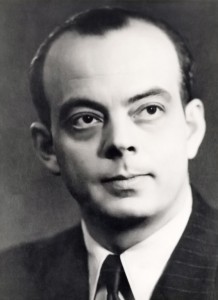 Born into aristocracy in Lyon, France, Antoine de Saint-Exupery was a poet and writer who won a number of literary awards and is probably best remembered for his enduring novella The Little Prince. Saint-Exupery's father died before he had reached the age of 4 and it had a huge impact on the whole family, leaving them in financial difficulty at the time.
Saint-Exupery and his brother were educated for a while in Switzerland, but young Francoise died suddenly of a fever, and by the time he was 17 the burgeoning poet was the head of the family. He attended the Naval Academy but did not pass his exams and then headed for the School of Fine Arts in Paris to study architecture but again failed to graduate. After that he worked at various jobs trying to get by and earn a living.
In 1921 he undertook his obligatory military service and this is where he found his other true passion besides writing. In Strasbourg he had his first flying lessons and thereafter transferred to the French Air Force becoming a fighter pilot in Morocco. It was only after a fair few crashes that he gave into family pressure and left the Air Force, heading back to Paris and a rather dull office job that could never last.
The post office was beginning to use aircraft to transport mail and, in 1926, Saint-Exupery once again took the air with Aéropostale which saw him flying over France and North Africa. Just a few years later, as the company expanded, he was posted to Argentina to oversee the development of routes there.
Unremarkably, Saint-Exupery's first published novella was about flying and was called The Aviator and with the publication of his book The Southern Mail it saw the beginning of a new and more exciting career as a writer and a well-known aviator. It saw him taking part in a flight from Casablanca to Dakar and becoming a French celebrity.
His novel Night Flight, published a few years later, cemented his position as a literary heavyweight, earning him the prestigious prix Femina. He married writer and artist Consuelo Suncin, won over by her independent spirit, though they would argue continually and part ways and get back together often over the years. Whilst the relationship was tempestuous, Saint-Exupery was still flying around the world and conducted a string of affairs.

After his miraculous survival following a crash in the Sahara Dessert in 1935, Saint-Exupery wrote the semi-autobiographical memoir Wind, Sand and Stars which won numerous accolades and awards. Following the outbreak of war, he went into self-imposed exile in America, staying in apartments in New York, where he wrote The Little Prince.
When America entered the war, Saint-Exupery went to Algiers with the Free French Air Force, flying reconnaissance missions. In 1944, he took off from his base in Corsica and dramatically disappeared without a trace. The plane was only discovered in the bay off Marseilles over 50 years later in 1998. Most of the poetry that Saint-Exupery wrote during his lifetime was published posthumously including a large number of letters and war time writings.