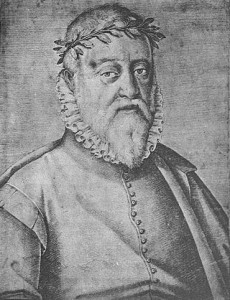 Born in 1530 in Seville, Spain, Baltazar de Alcazar was a poet known for his sonnets and epigrams about love and life, most of which contained a healthy level of humor. Alcazar came from a privileged family and his father was a judge on the council of Seville and the young poet received a good education. He is, however, little recognized in Western literature and was only first published at the beginning of the 20th Century.
As with many of his peers, Alcazar led a colorful life and spent some of his youth as a soldier, joining with the army of the Marquess de Santa Cruz. He was imprisoned for a short while in France after a battle and served at the castle fortress of Jaen where he first began to gain an interest in poetry and write for the first time. Alcazar married in 1565 and fell in with the Duke of Alcala who gave him the post of warden in Los Molares in Seville.
A few years later, Alcazar, along with his young family, moved to Seville where he became an administrator for the Count de Gelves. During his lifetime, he did not publish any of his works and most of what we know of him survived through the ages in the form of one single manuscript that he worked on over the years. His writing generally provides an insight into the world of the Spanish Court in the 16th Century.

It is often difficult to place Alcazar in the pantheon of Spanish writers and many critics have tended to ignore his works. Alcazar died in 1606 after a bout of gout when he was staying with his daughter in Round and he would have been aged around 70 at the time.
It wasn't until 1910, though, that his poetry was first published which probably represents the greatest gap in history between the actual writing of a work and the time it took to come to public light.

The truth is that Alcazar is far better known in his native language than in English and there have been few translations of his work over the years. In the rest of Europe and particularly the US, his life and his contribution to poetry have largely been ignored to date.
The 1910 edition of Alcazar's work is split into several sections including romantic poems, epigrams and sonnets. His ability is certainly varied and he is able to approach a number of subjects with his poetry, though the most memorable ones are those that use a good deal of ribaldry and humor to examine their subjects.