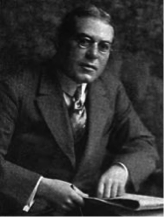 Bert Leston Taylor was an American poet and author who specialised in humorous content in both his books and magazine or newspaper columns. He was also a librettist by the age of 21 and went on to become one of the most famous columnists in the entire United States. Additionally he is generally acknowledged as one of the central figures in the Chicago literary renaissance of the early 20th century.
Bert Leston Taylor was born on the 13th November 1866 in Goshen, Massachusetts although this was only by accident. His parents lived in Williamsburg, and were visiting relatives when their new born son arrived unexpectedly. His mother was an Irish migrant, from Dublin while his father William had been a distinguished member of the Navy during the Civil War and then went on to work in the whaling industry.
The young Taylor grew up in the Manhattan district of New York and attended public schools followed by the College of the City of New York. It was soon apparent that he would be an accomplished writer although his original aim was to become a lawyer. Two years of study changed his mind though and he turned his hand to writing, moving into the field of journalism. He worked on several publications including his own (The Aerolite) with limited success. Moving to Vermont he wrote for The Patriot and The Watchman among others.
Taylor became known for a style of writing that did not always please his editor; it was altogether too flippant and offhand at times. He moved once more and, once again, failed with his own publication before moving on to Manchester in New Hampshire. Here his career as a librettist began. He met Walter Lewis who would collaborate with him on the production of three comic operas.
Itchy feet compelled him to move on again. He met and married a lady from Rhode Island at the end of 1895 and they moved to Duluth, Minnesota where Taylor landed the job of editor of the News-Tribune. His humour appeared in his editorial section sub-titled "What-does-the-New-York-Sun-mean-by-the-following?" and he held this position for three years before moving on to the Chicago Journal. As a columnist here he began inserting the odd piece of poetry now and then and his popularity and ability was recognised by the editors of the paper. He was now a renowned satirist, known across the States, compared in some quarters to the likes of Mark Twain and Josh Billings.
His poetry consisted mostly of light verse which often introduced elements of humour into an otherwise serious subject. He loved to read other poets, such as Yeats, and he dedicated a number of his verses to Yeats that were published in his collection called A Penny Whistle. However, just to show that he could write serious material, he presented a stirring poem called Battle Song to the Edith Carow Roosevelt, the wife of the former US President. Here is the poem: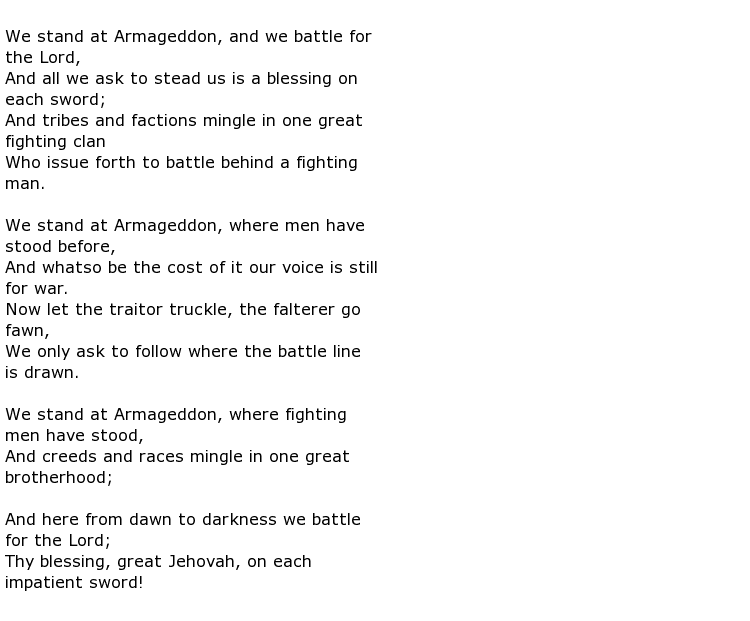 It may sound as though Bert Leston Taylor spent most of his time cooped up indoors writing; he was, after all, a much-published author. This was far from the truth though. He loved the great outdoors, especially the wilderness region including the Grand Marais track, close to the Minnesota/Canada border and much of his writing featured the wonders of nature that he so enjoyed. He had a great passion for golf and played whenever he could.
Sadly his life came to an end on the 19th March 1921. He died of pneumonia at home in Chicago, aged only 54 and his funeral was very well attended by friends, family and fans of his writing.