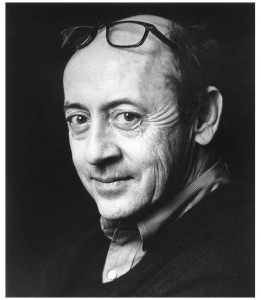 Born into the hustle and bustle of Manhattan in 1941, Billy Collins grew up to become one of America's most prominent modern day poets. A professor at New York's Lehman College, Collins was crowned Poet Laureate for the United States between 2001 and 2003. He has produced a number of poetry works including The Best Cigarette which became a bestseller in 1997.
Collins puts his love of words down to his mother, Katherine. As a child, he was exposed to poetry by a woman who seemed to be able to recite verse on any subject, and that influenced his choice of degree when he studied for a BA in English at the College of the Holy Cross in Massachusetts. He went on to study for an M.A. and PhD in Romantic Poetry at the University of California before returning to New York to take up a post as Professor of English at Lehman College in the Bronx.
His poems are memorable because of their conversational tone and humorous nature, laced here and there by profound observations on everyday life. Author John Updike described his poems as:

Collins says that his own poetry appeals largely to the middle classes and that has been the reason for his success. Unlike many poets born into the modern era, he has found himself financially successful with live readings regularly sold out and large advances for his latest works.
As Poet Laureate he was asked to write a poem to commemorate the tragedy of 9/11 and read The Names at a joint session of Congress.

Although he was writing consistently throughout the 80s, it wasn't until the publication of Questions about Angels in 1991 that Collins was propelled into the literary and popular spotlight. The joy of his poetry lies in his choice of subjects that appear so normal on the surface but bubble underneath with a series of deep thoughts and ambiguous notions.
Accessible and intelligent, Collins first book to appear outside the US was Taking off Emily Dickinson's Clothes in 2000. It received rave revues especially in the UK where A. L. Kennedy described it as:

More has followed over the years. Collins is probably one of the most widely read poets of modern times.
Collins talks eloquently and passionately about his poems and the process that goes towards creating each one, as you would expect of an English Professor. Concerning the beginning of each poem, he says:

He has a clear idea of the reader he is writing for and he is conscious that he doesn't want to talk too fast or too glibly.
Certainly, part of his power is how he takes simple things and turns them into reminders of life's deeper meanings, as with his 1997 poem The Best Cigarette.

Billy Collins is a poet set apart in the modern world, one that has something complex to say and is also able to cultivate popular appeal. At 73 he is still writing and continues to delight poetry lovers everywhere.