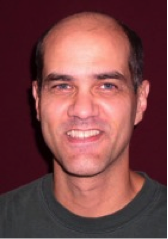 Bob Hicok is a contemporary American poet who was born in Michigan in 1960. He is a multi-award winning, much-published writer who once ran his own successful automotive die design business, leaving this to go into teaching. He will, no doubt, be proud of his writing output but I wonder if he has a little extra tinge of pride when he thinks of the poem Weebles wobble but they don't fall down! This bit of whimsy was actually adopted by the marketing team of a product for children that achieved worldwide popularity in the 1970s and remained so for many years to come. A "weeble" was a cleverly designed figure that could not be knocked over and provided endless hours of delight for children, most of whom would have been unaware of the origins of the catchphrase mentioned above.
Hicok came into the world of book publishing relatively late in life. The Legend of Light, his first one, was published in 1995 and achieved recognition by the award of the Felix Pollak Prize and, later on, was listed as one of Notable Books of the Year on the ALA Booklist. He has continued to produce books on a fairly regular basis and his seventh came out in 2013, titled Elegy Owed. It is a powerful, sometimes gritty, collection of poems on the subject of death and mourning.
Much of his writing is about mundane, everyday things but he often describes them in a powerful, grab you by the throat way. His fans will often admit that they came to appreciate poetry BECAUSE of Bob Hicok, such is his appeal to many. Often described as a "working man's poet" he is clearly a lot more than that, as demonstrated by the number and range of awards that he has attracted.
His collection in 2007, named This Clumsy Living, was awarded in 2008 a National Prize for Poetry ( The Rebekah Johnson Bobbitt Award) from the Library of Congress.  It is an interesting collection which muses on the sometimes clumsy, sometimes haphazard way that people get through their day to day lives in the 21st century and there is a lot of poignancy amongst the humour displayed in many of the poems. Take, for example, this extract from a poem discussing the painful subject of cancer: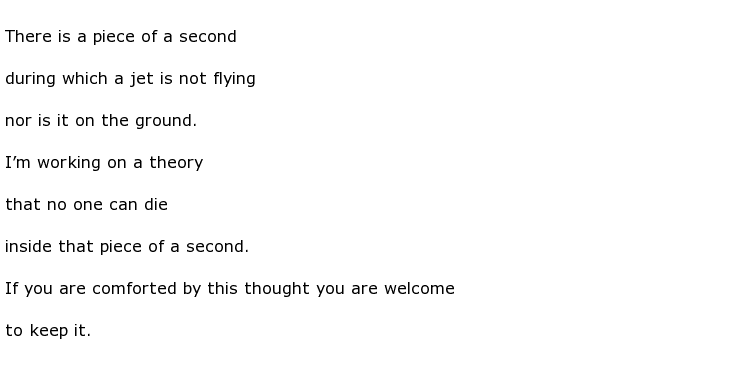 Bob Hicok is one of those poets whose work is a little difficult to pin down. He writes in a narrative, sometimes meditative style. He can be funny to the point of downright silliness but, in the same poem, can revert to sadness. He tells the everyday stories of ordinary people with all that is contained therein; the successes and failures, the violence, the sadness, the joy of unexpected beauty. It has been observed in a review that appeared in the New York Times that his poems are:


He is, without doubt, a popular poet of his generation, recognising the quest in many of us that we should strive to be happy and comfortable with what we have got, while revealing that, for most, this is an impossible dream. Human nature prevents that sense of serenity and satisfaction for many. He is an innovative poet who never really knows where he is going with a piece of work when he starts it. In an interview for a newspaper he was once asked to describe the relationship between restraint and revelation that runs through so much of his work. His enigmatic answer was:

Along with his book releases Bob Hicok's work has been published widely in such publications as The New Yorker, Poetry Magazine, The Paris Review and The American Poetry Review and there is, no doubt, much more to come from this writer.