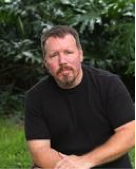 Professor Brian Turner is an American poet and former soldier. Much of his writing features his experiences fighting as a combat soldier in Iraq and his first collection of poems, called Here, Bullet won him the Beatrice Hawley Award in 2005. Since then he has won many more honours and awards and, in 2010, his second collection (Phantom Noise) was shortlisted for the T S Eliot Prize.
He was born in 1967 in Visalia, California and his early education was carried out at Fresno City College. He achieved both a BA and an MA at California State University, Fresno and then an MFA at the University of Oregon. He caught the travel bug immediately after this and found himself teaching in South Korea for a year before touring Japan, the United Arab Emirates and Russia.
He had a brief military career, spanning seven years, which started in Bosnia and Herzegovina between 1999 and 2000, and he followed this with a year's service as an infantry team leader in Iraq from November 2003. His time with the 3rd Stryker Brigade had a profound effect on him and he wrote down many of his experiences. Some were in prose format while others appeared as blank verse in his first collection, Here, Bullet. Here is a stark example of this writing, a piece called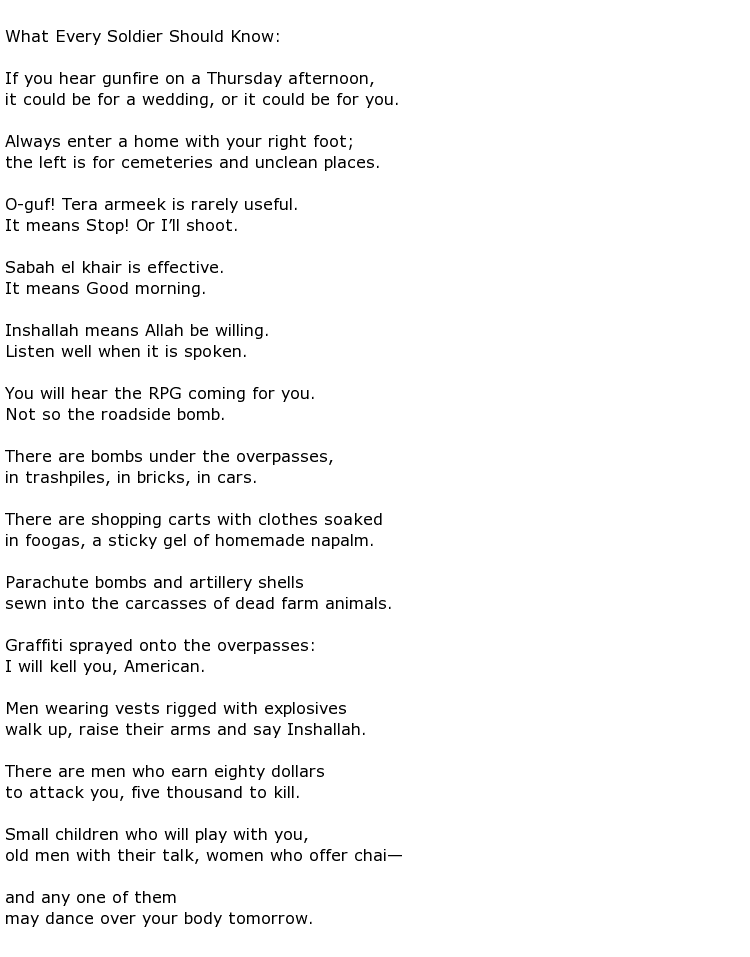 All of these short, powerful statements could apply to many other conflicts in other parts of the world but Turner gives them a stark realism that confirms that they were written by a man who was there and faced all these risks every day.
Here Bullet received a great deal of media attention from the outset, such was the appetite of American readers for hearing about this war so far away. One of the poems from this collection is called The Hurt Locker and this was also the title of a movie about American bomb disposal operatives in Iraq. He has been interviewed on radio and television news and magazine programmes and by reporters on the New York Times amongst others. A documentary film called


featured Turner and it was nominated for a Best Documentary Academy Award in 2007.
Turner's published output of poetry is modest in terms of books but much of his work has been anthologised in such titles as Operation Homecoming: Iraq, Afghanistan, and the Home Front, in the Words of U.S. Troops and Their Families and Voices in Wartime: The Anthology. Additionally many publications have taken his work, including the



He has also written essays for the New York Times under the generic title Home Fires.
As an academic he has been in much demand and his appointments include Director of the low-residency MFA program at Sierra Nevada College at Lake Tahoe. His numerous honours and awards include