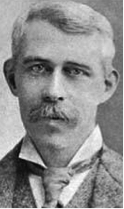 The English-born writer Charles Edward Montague was a poet and novelist while he was also employed as a journalist for many years. He was outspoken in his criticism of the way the country plunged headlong into war in 1914 although he overcame this by enlisting even though he was technically too old to do so.
He was born on the 1st January 1867 in London and his father had given up his position as an Irish Roman Catholic priest for the simple reason that he wished to marry. Charles was well educated, firstly at the City of London School and he then went up to Oxford to study at Balliol College. On leaving college, in 1890, he was appointed to the staff of the Manchester Guardian newspaper, spending time as de facto editor for a while due to the frequent absences of the editor who served as a Member of Parliament between 1895 and 1906.
Montague was a fervent supporter of Irish Home Rule while working on the paper and, in his capacity as a leader writer, he also spoke out against the First World War. As it progressed, though, he came out in support of the fighting, expressing a hope and desire that it would be concluded quickly. He even enlisted at the age of 47, fooling his recruiters by dyeing his prematurely white hair black. He moved up through the ranks, eventually becoming a Captain in the Intelligence Corps. At one point it was part of his duties to escort VIPs such as David Lloyd George and well known writers such as George Bernard Shaw and H G Wells to various battlefields.
Although he had done his bit by leaving behind a wife and seven children to enlist, he spoke out against the war once again as soon as hostilities were over. He published a series of articles under the title Disenchantment which openly criticised the British press for their war coverage, along with leading military figures for their conduct. Later published as a book, a typical observation was:



He had particular contempt for the "public school ethos" demonstrated by the Generals, describing it as



His meaning was clear – those who had a brain were often vilified when they tried to use that brainpower to condemn the futility of the war that was slaughtering so many.
After the war Montague had taken up full time journalism with the Guardian but he retired in 1925, intending to spend his last years as a full time writer of poetry and prose. Tragically though he only lived for three more years. Understandably his poetry based on his war time experiences was quite mournful and a good example was In Hospital. While illustrating the horror and desolation of bodies lying in no-man's land for evermore there is a hopeful conclusion for those survivors who got to see a sunlit England once more, even though their first observations would have been through railway carriage or military hospital windows. Here is the poem: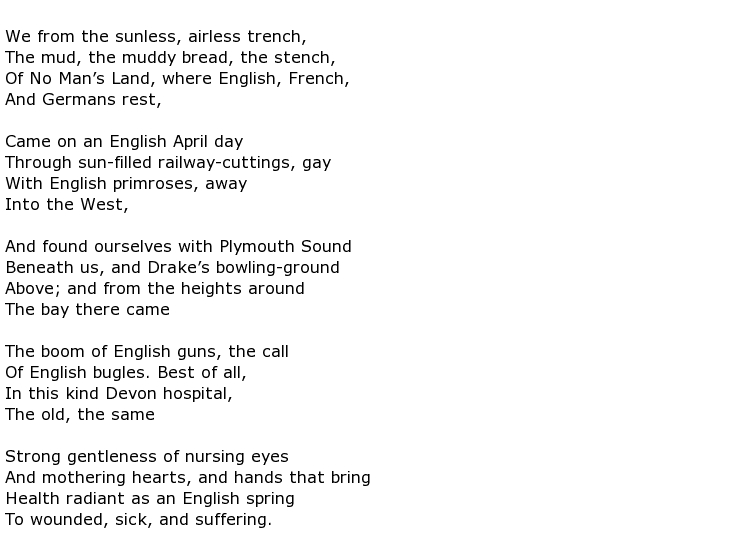 Montague was, undoubtedly, philosophical about the necessity for war in certain circumstances and wrote often to his wife from the battlefields. One observation to be found in his letters was:



But then he spoke of the sheer horror of finding decaying bodies, unburied:



Charles Edward Montague died on the 28th May 1928 aged 61.