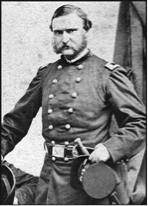 Charles Graham Halpine was an Irish-born American journalist, poet and soldier who served as an officer on the Unionist side during the American Civil War, eventually rising to the rank of Colonel. Much of his poetry was written using the pseudonym Miles O'Reilly, a fictitious low ranking Irish soldier.
He was born on the 20th November 1829 in the small town of Oldcastle, County Meath which lies in the mid-Eastern region of Ireland. He was the son of a Church of Ireland minister and was educated at Trinity College, Dublin. There was a possibility that he might follow a career in the medical field, and then perhaps as a lawyer, but in the end he opted for journalism following the death of his father.
In 1851, at the age of 22, Halpine was on his way to America and soon secured a post as assistant editor on the Boston Post. He attempted to make a success of a newly established humorous journal, in collaboration with Benjamin Penhallow Shillaber. Unfortunately The Carpet Bag failed as a venture and he soon moved on to Washington where, for a time, he acted as correspondent to the New York Times.
When he moved again, this time to New York, he found employment with the Herald and also wrote for a number of periodicals, some of whom published his poetry. A short spell as associate editor of the New York Times was followed by a move to another NY newspaper, the Leader. He became part-proprietor and principal editor here and, thanks to his efforts, saw the paper increasing its circulation.
Halpine's journalistic career was interrupted in April 1861 with the outbreak of the Civil War. He took a commission in the 69th New York infantry division and soon found himself elevated to the personal staff of General David Hunter, acting as his assistant adjutant general.   He found plenty of time, in between duties, to write poetry and wrote under his pseudonym, pretending to be an Irish private soldier instead of the officer that he was. The New York Herald published a number of pieces from "Miles O'Reilly", and, between 1864 and 1866, he published two volumes of work. Here is one of his poems, entitled The Song of the Soldiers: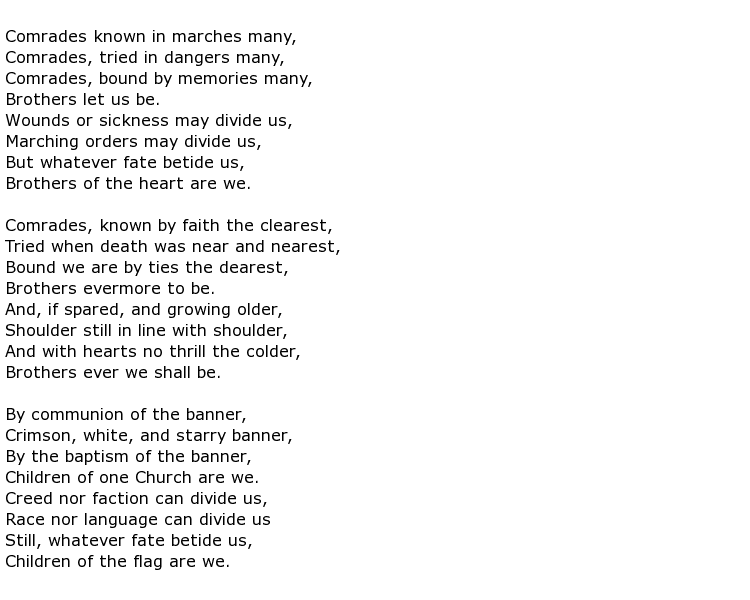 His military service ended as a result of bad eyesight and, when he returned to New York, he resumed his work as a journalist and continued to write poetry. He became involved in campaigns to bring about reforms in the civil administration of New York city. He was elected to public office in 1867 when a coalition of republicans and democrats voted to make him registrar of the county of New York.
Despite his relatively young age the pressures of his work were starting to tell on him and he found it hard to sleep at nights. In an attempt to cure his worsening insomnia he started taking opiates and other drugs and this brought about his early death. The cause of death was said to be an overdose of undiluted chloroform.
Charles Graham Halpine died in New York City on the 3rd August 1868, aged just 38.