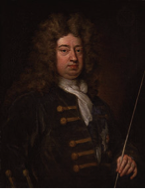 Charles Sackville was an English poet and royal courtier whose achievements ensured a meteoric rise in status throughout his lifetime. He was made the 6th Earl of Dorset and 1st Earl of Middlesex while also being awarded the Knights Companion Order of the Garter which entitled him to put KG in his post-nominals.
He was born on the 24th January 1638, the son of Richard Sackville, 5th Earl of Dorset. His life of privilege was set from the start with estates in Middlesex coming to him via his mother in 1674, and with it the title Baron Cranfield. He was made Earl of Middlesex the following year and then took his father's title and estates in 1677.
As expected, he received a private education both at home and abroad. This was completed just as the Restoration was getting under way and he attempted to get into Parliament as MP for East Grinstead, Sussex. Politics was probably too much of a challenge for him and he instead settled on the life of a gay raconteur, wit, lampoonist and royal courtier.
Sackville soon gained a reputation as a rake and, along with four other gentlemen, was accused of robbery and murder of a tanner in 1662. They successfully got off the charges, claiming the victim was a highwayman. He tried the patience of the law once more when, during the following year, he was involved in a trial for gross public indecency in Covent Garden but, once again, escaped punishment.
While some of his contemporaries attracted scorn for their rakish behaviour, Sackville somehow managed to keep his reputation intact. It was, perhaps, in an attempt to enhance it further that he volunteered for military service under the Duke of York in 1665. Ahead of a famous battle waged just off Harwich he penned a light-hearted poem which was turned into a song under the title To all you ladies now at Land. It was clearly his way of letting those back home know how brave these fighting men were. Here are the opening verses to the poem: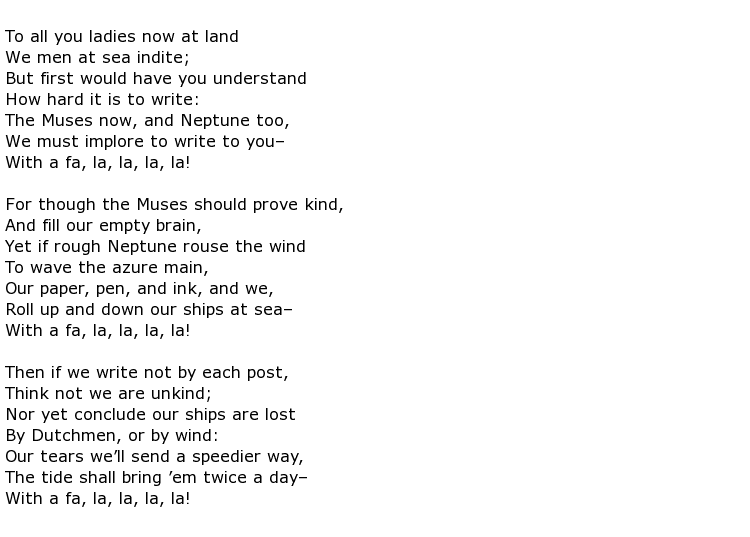 This was typical of Sackville's musings and he was not afraid to lampoon characters in and around the court whenever the fancy took him. While Charles II was still on the throne his witticisms were encouraged, but once James II succeeded it was the end of the road for Sackville at court. The new king did not take kindly to a piece written about his mistress, Catherine Sedley, the Countess of Dorchester.
Royal favour was, however, restored when William of Orange took the crown in 1689. Sackville had the titles of Privy Counsellor and Lord Chamberlain conferred on him immediately and Knight of the Garter in 1692. As a writer himself, Sackville often patronised other men of letters, offering financial rewards to some from his own money.
A number of pieces of his work exist, including the fourth act of the tragedy Pompey the Great – other "persons of honour" also contributed to this translation from the original French. Some of his poetry appears in various anthologies of British poets. He found time to marry three times, fathering two children plus another daughter illegitimately.
Charles Sackville died in Bath, Somerset on the 29th January 1706 at the age of 68.