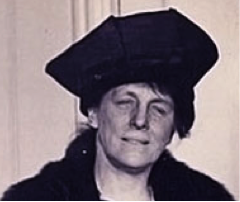 Corinne Roosevelt Robinson was an American poet and renowned public speaker whose famous older brother became President of the United States, Theodore Roosevelt.
She was born Corinne Roosevelt on the 27th September 1861 in New York City into a privileged family environment. It was a happy childhood, with her physical comfort given as much prominence as her spiritual well-being. She was the youngest child of four born to socialite Martha Stewart "Mittie" Bulloch. Her father was a philanthropist and businessman by the name of Theodore Roosevelt Snr and she could trace her roots back to the influential Dutch immigrant family, the Schuylers, who were influential during the 17th and 18th centuries in establishing the United States.
She was, at first, educated privately at home by her Aunt Anna Bulloch. Later she attended Miss Comstock's School in New York City.  As she grew up, Corinne had influential friends in the world of literature including Edith Wharton who supplied constructive criticism when she started writing poetry. Her first piece was published in 1911 in Scribner"s Magazine under the title The Call of Brotherhood. She was encouraged to include this in a collection of the same name which was published the following year.
Two years later she dedicated a second collection – One Woman to Another and Other Poems – to her daughter Corinne. She had four children in all to her Scots-born husband Douglas Robinson Jnr who she married in April 1882. He was a wealthy financier so her high standard of living was assured. They had two residences, one in New Jersey and the other a mock-Scottish castle in the Adirondacks mountain area of Upstate New York.
Another three collections of poems were published, the last being in 1930. She often wrote in a lyrical, romantic style and evidence of this can be found in her poem The Path That Leads to Nowhere. The opening verses of this piece are reproduced here: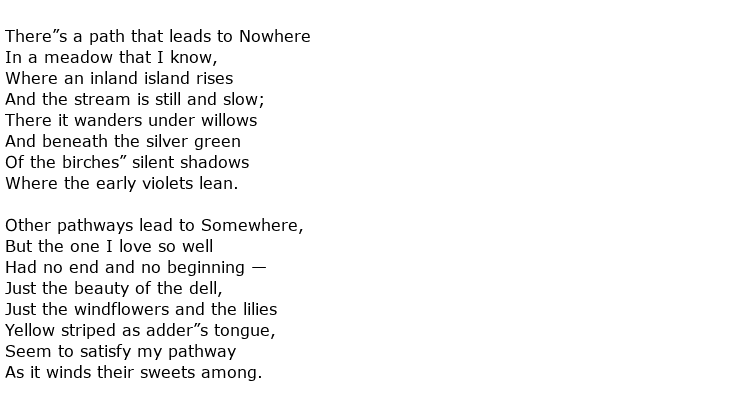 Her illustrious public speaking career began in 1920 when she spoke in front of a crowd of 14,000. She was the first woman to second the nomination of a national party convention candidate for the Presidency of the United States. She had many other speaking engagements despite failing health and the necessity to have a number of surgical procedures on her eyes.
She followed her father's tradition of supporting numerous charitable causes including the Salvation Army and the American Red Cross. As her brother rose up the political ladder she offered him unstinting support, often hosting social occasions at her own home and other locations. She was politically astute herself and frequently stayed up all night discussing weighty matters with him. Sadly she never saw Theodore become President as she fell ill, suffering from pneumonia, and died one month before his inauguration.
Perhaps a contributory factor to her poor health could have been her occasional visits, accompanied by her husband, to the Badlands of Dakota where her brother had a ranch. There they would ride horses and learn about the old Western ways.
Corinne Roosevelt Robinson died on the 17th February 1933 in New York City. She was 71 years old.