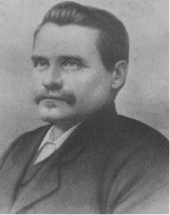 Judge Daniel Bedinger Lucas was an American poet, Civil War soldier, member of the US Senate and lawyer. Amongst other titles he was known as


Besides being a passionate writer of poetry he was also a powerful orator.
He was born on the 16th March 1836 at an imposing residence called Rion Hall which lies near Charles Town, Virginia, the son of Senator William Lucas. He was well educated, gaining a degree from the University of Virginia and then a diploma in law from Washington College. With ambitions to become a lawyer he studied under a Lexington judge named John W Brockenbrough before being admitted to the bar in 1859. He had legal practices in Charles Town and then Richmond, but this was interrupted when he was called up to the Confederate Army to serve on General Henry A Wise's general staff. He was unable to take part in active service due to childhood spinal problems.
At one point he was marooned in Canada for a number of months and unable to return to Virginia. During this time, Lucas composed what would become his most famous poem: In The Land Where We Were Dreaming. He wrote a number of poems at this time and became known as



, although other Southern writers have also shared this epithet. He was unable to resume his work as a lawyer until 1870 due to post-war restrictions and then, having had his status reinstated, he was eventually elected to the West Virginia Legislature, a body that he served between 1884 and 1887. Prior to this he had found himself in the post of co-editor of a Baltimore newspaper called The Southern Metropolis.
Now firmly established in West Virginia, Judge Lucas became an expert in his profession, being a skilful practitioner of law and an influential and convincing orator. He never ignored his literary work though and, in tribute to a former college friend who had been executed as a spy during the war, he wrote a



He published a joint collection of poems, including work from his sister Virginia, called The Wreath of Eglantine in 1869 and this received much acclaim throughout the South.
One of the poems in this collection, a long piece called St. Agnes of Guienne, was singled out for praise being described as an "original and striking" piece of writing,


It was said that Lucas had a fine grasp of medieval matters, this being the period when the story is set. His style was compared to that of John Keats.
Here is an extract from his most famous poem, the opening verses to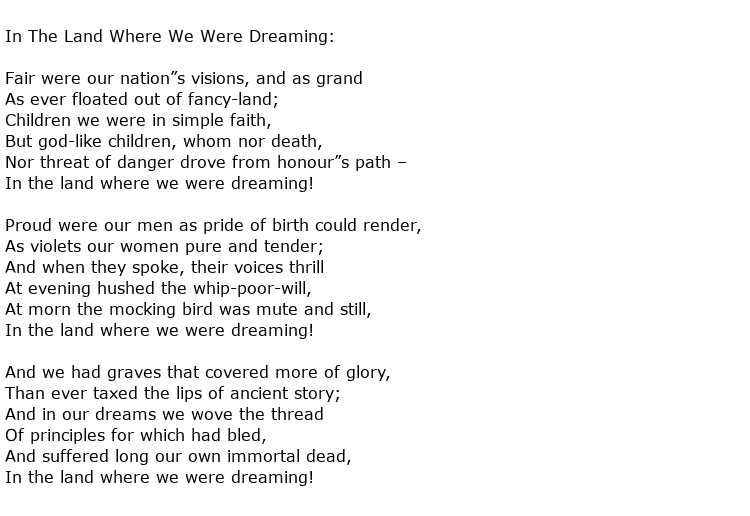 Much of his work was of lyrical, romantic nature although he did write dramatic pieces on the subject of war, such as The Maid of Northumberland, a piece published in 1879. While with The Southern Metropolis he submitted poetry and biographical features on notable figures such as Henry Clay and John Randolph, all of which received great praise for his literary style.
Judge Daniel Bedinger Lucas died on the 24th June 1909 at the age of 73.