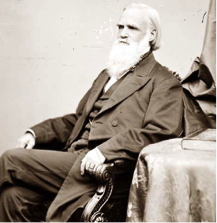 David Atwood Wasson was a 19th century American Congregational minister, poet and writer of essays. He was a great believer in the Transcendentalist movement and wrote many pieces on this theme. He took inspiration from the works of Ralph Waldo Emerson and Thomas Carlyle though it is believed that Carlyle's influenced became less during his later years.
He was born in May 1823 in West Brooksville, Maine. Very little is known about his early life but he managed to get through school and into Bowdoin Arts College. Unfortunately he did not get beyond the first year of study, in 1845. He could only afford this much by working hard as a teacher during the winter, and then carrying out manual labour in the summer. It is believed though that he was a very able student and budding author as well as being a skilled mathematician and lively debater.
He followed his time at Bowdoin with a spell in the legal profession, working in Sedgwick. This was not to his liking though and it was not long before he abandoned this notion in favour of studying at the Theological Seminary in Maine. On completion of this training he was appointed to several positions as a pastor throughout Massachusetts. Wasson often came into conflict with members of his congregation though, particularly over his abolitionist views. In fact, these views were directly responsible for his losing his position at the Medford Unitarian Church.
Despite this he made progress as a minister and was appointed by the "28th Congregational Society" of Boston in 1865. He moved into transcendentalism, a philosophical movement that had its roots on the East Coast of the United States from the late 1820s into the 1830s. Devotees of the movement were keen followers of the doctrine as preached by the Unitarian church.
Wasson was one of the founder members of the Free Religious Association while, at the same time, he found the time to write a great deal of prose and poetry. Much of his work was published in prominent publications of that time. None was published in book form though until after his death in 1887. His collection of poetry was published in 1888.
A good example of his poetry was the following poem called Joy Month which is clearly about the deep and genuine pleasure that we can all get from the onset of Spring each year, and that felt by all living creatures. It is a lyrical, hopeful piece which reflected his outlook on the natural world: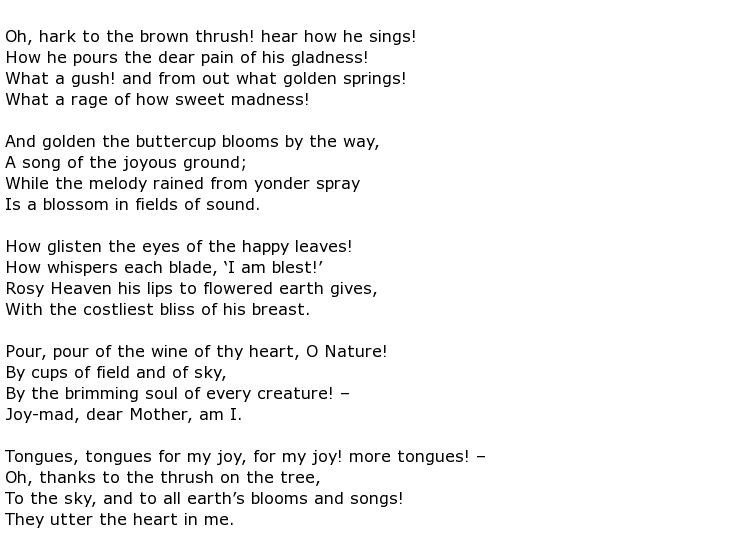 His final years were blighted with an incurable spinal disorder which severely limited his mobility. He had managed to enjoy a little foreign travel during his lifetime but, towards the end, he was virtually confined to his home near Boston, unable to get out of bed some days.
David Atwood Wasson died some time during January 1887 at West Medford, Massachusetts. He was 63 years old.