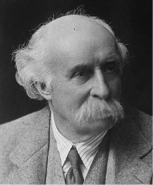 Douglas Brooke Wheelton Sladen was an English writer and academic who spent the early part of his working life in Australia. He then embarked upon a period of extensive travel, culminating in a return to London where he settled down to write.
He was born on the 5th February 1856 in London, the son of a solicitor. Both of his parents were strict Evangelicals and he was brought up in the same way, although later on he rejected that faith. He was educated initially in a London school before being sent to the prestigious Cheltenham College boarding school. Then he went up to Trinity College, Oxford from where he graduated with a Bachelors' degree in 1879. He was a history student at Oxford as well as being active in sports, including representing the university at football.
His father may have hoped that his son would follow him into the legal profession but Douglas had other plans. He made an immediate decision to emigrate to Australia, having already got family in the country; his uncle had been a state Premier at one time. Sladen soon found his feet in Melbourne's upper class society and he was married in 1880. His uncle encouraged him to go to the University of Melbourne and he gained an LLB degree there in 1882. He considered a legal career, and maybe politics, but the law had no appeal for Sladen.
He took up some editorial work with two men who would become long-term friends and then, in 1883, he secured a professor of history post at the newly opened University of Sydney, and so moved to New South Wales. Unfortunately he was not a success in this post due to curriculum difficulties and he soon decided that he would like to return to London. Colonial work was not to his liking but he had already begun to enjoy writing poetry. While in Melbourne he had a long piece called Frithjof and Ingebjorg published in the Victorian Review, amongst other shorter efforts. He submitted it to a London publisher as well, and it was accepted for publication. Other published work, in Australia, included two collections with the titles Australian Lyrics and A Poetry of Exiles, and Other Poems.
In 1884 he took his wife back to England and, being known for his interest in Australian poetry, he was commissioned to prepare an anthology. This came out in 1888 under the title Australian Ballads and Rhymes. He expanded this later with two further collections. His background as an Oxford academic perhaps influenced his editorial work though and it seemed that he favoured "correctly" constructed verse over anything written in the vernacular although he did allow a certain amount of "Australian imagery" into the work. That was, of course, essential if interest in that country's literature was to be stimulated in Europe.
Sladen's own work was often written in a lyrical, descriptive style and a fine example of this is his poem Sunset On The Cunimbla Valley, Blue Mountains. It is reproduced here: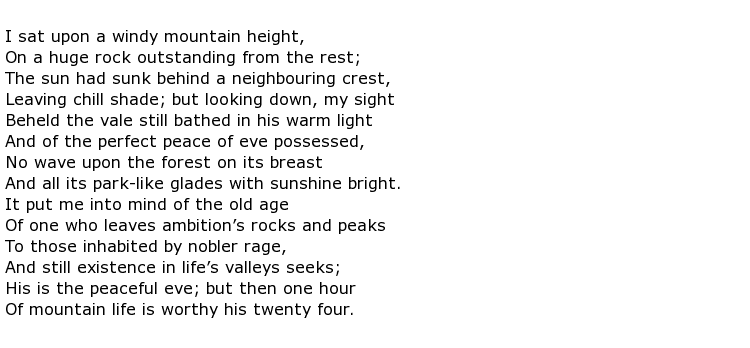 Apart from poetry he produced a sprinkling of novels and travel books. He took on the project of editing the famous people directory Who's Who in 1897 and he was known as a sociable, affable character throughout his life. Although he loved his time in Australia he never suggested that he would like to return. He said that he



Douglas Brooke Wheelton Sladen died in Hove, Sussex on the 12th February 1947 at the grand old age of 91.