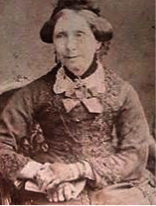 Eliza Acton was a 19th century English poet and pioneer of cookery writing. Her books on kitchen arts, including detailed recipes with cooking times, were for the benefit of those cooking in their own homes as opposed to professional chefs. Isabella Beeton followed her example much later and made a great commercial success of her venture.
She was born Elizabeth Acton in the south coast Sussex town of Battle on the 17th April 1788. Her mother produced five children and her father was a brewer in Suffolk. The family moved to Ipswich when Eliza was still a baby. She went to school there and, in 1816, was the co-founder of a school for girls in Claydon, a small town just to the north of Ipswich. Poor health prevented her from making it a long-term commitment and she left after four years.
She then decided to live in France for a time where she began writing poetry. A collection of her work was published under the title Poems in 1826, by which time she had returned to England. The verses were mostly about unrequited love and she achieved some success with it, resulting in a reprint of the book only weeks after going on sale. Much of her poetry was of a soulful, romantic nature and a good example is the following poem, simply titled Gertrude: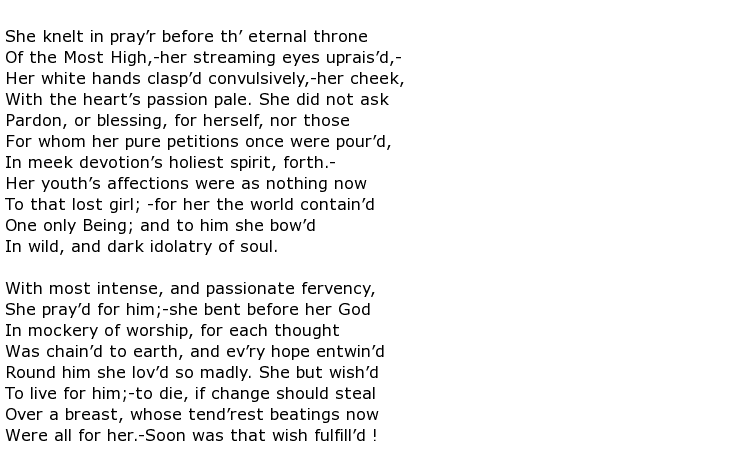 She wrote longer poems as well and one was printed in 1838. It was called



and then, four years later, she wrote another longer piece called



This was written to commemorate the first visit by Queen Victoria to Scotland.
Miss Acton was also a popular cookery writer and her book 



which was published in 1845, was the culmination of a number of years of research and experimentation on her part. Friends contributed recipes to supplement her own and, for the first time, people were given detailed information on specific quantities of ingredients and cooking times. It was a unique publication and became a standard in homes for many years. Others followed her lead, perhaps the most famous among those being Isabella "Mrs" Beeton.
The object of such books was to make domestic tasks, not just cooking, into more of a science. Mrs Beeton took Miss Acton's ideas much further with her famous



published in 1861. The modern-day English cookery writer, Delia Smith, called Acton



Her first book was still being printed and sold as late as 1914.
Her success as a writer encouraged her to move to Hampstead in north London and to pursue other literary projects. Unfortunately, due to poor health, she only produced one more title and this was a comprehensive study on the art of bread making called



This was published in 1857 and gave detailed instructions on how to make a variety of types of bread along with an extensive history of bread-making through the ages. Unfortunately the success that she achieved with Modern Cookery was not repeated.
Eliza Action died on the 13th February 1859 at the age of 59 and was buried in Hampstead.
Acton died in 1859, at just 59 years old.